Heavy Smokers Cut Back the Most When Cigarette Taxes Rise: Study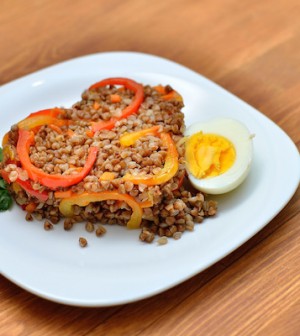 TUESDAY, Dec. 4Boosting cigarettes taxes may cause heavy smokers to cut back more than lighter smokers, researchers have found.
The finding is surprising because it's long been believed that heavy smokers would be most resistant to cigarette price increases, said Patricia Cavazos-Rehg, a research assistant professor of psychiatry at Washington University School of Medicine in St. Louis.
She and her team looked at data from more than 7,000 smokers who were initially asked how much they smoked and then asked the same question three years later.
"On average, everyone was smoking a little less" at the three-year follow-up, Cavazos-Rehg said in a university news release. "But when we factored in price changes from tax increases, we found that the heaviest smokers responded to price increases by cutting back the most."
At the start of the study, the typical smoker averaged 16 cigarettes a day. That fell to 14 per day after three years. During that time, the average price for a pack of cigarettes increased from $3.96 in 2001 to $4.41 in 2004. Most of that increase came from state taxes.
Heavy smokers — with a habit of more than 40 cigarettes, or two packs a day — would have been expected to reduce their consumption by 11 cigarettes a day even without a price hike. In states where cigarette taxes rose by at least 35 percent, however, heavy smokers reduced their consumption by an average of 14 cigarettes per day.
While the heaviest smokers cut back their cigarette consumption by an average of 35 percent in response to higher taxes, smokers with a habit of 20 cigarettes, or one pack per day, cut their consumption by only 15 percent, the investigators found.
No other factors — such as smoke-free policies — were as influential on smoking habits as price, according to the study published online recently in the journal Tobacco Control.
But while higher taxes may prompt smokers to cut back, it would be better if they stopped smoking altogether, Cavazos-Rehg noted.
"We don't know whether there's any health benefit if they continue to smoke, even if they are smoking less. However, if reducing helps an individual to quit eventually, then the health advantage becomes clear," she said.
While the study found an association between higher cigarette taxes and reductions in cigarettes smoked, it did not prove a cause-and-effect relationship.
More information
The American Cancer Society offers a guide to quitting smoking.
Source: HealthDay
​