Heart Muscle Cells Regenerate in Kids, Research Shows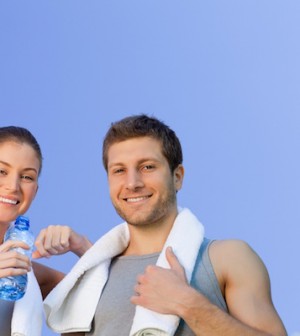 FRIDAY, Jan. 11Human hearts continue to generate new cells after birth, a finding that could lead to new ways to treat heart problems, researchers say.
The team, from Boston Children's Hospital, analyzed specimens from the hearts of healthy people, up to age 59. They found that heart muscle cells in infants, children and teens continue to divide and increase in number.
This regeneration peaks during infancy and then declines. It then increases during the adolescent growth spurt and continues until about age 20, according to the study, which was published in the Jan. 7-11 online issue of the journal Proceedings of the National Academy of Sciences.
The findings overturn the long-held belief that growth in the human heart after birth occurs only by enlargement of existing cells, and raise the prospect that it may be possible to stimulate the production of new cells in order to repair damaged hearts.
"For more than 100 years, people have been debating whether human heart muscle cells are generated after birth or whether they simply grow larger," study leader Dr. Bernhard Kuhn said in a hospital news release.
These findings help to create a "cellular blueprint for how the human heart grows after birth," Kuhn said, and this blueprint could lead to new ways to treat heart failure in children.
More information
The American Heart Association has more about heart failure in children.
Source: HealthDay
​