Great American Smokeout '09: Time to Quit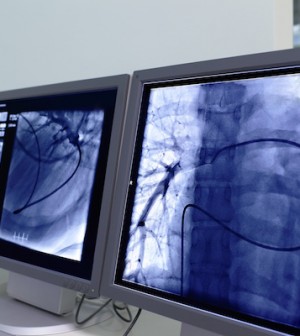 THURSDAY, Nov. 19The less you smoke, the more birthdays you'll have, says the American Cancer Society as it encourages smokers to quit on Thursday, the day of the 34th Great American Smokeout.
Research shows that smokers who quit at age 35 gain an average of eight years of life expectancy, and those who quit at 55 gain about five years. Even long-time smokers who quit at age 65 gain three years.
Smokers who quit before age 50 cut their risk of death within the next 15 years in half compared to people who continue to smoke. In addition, a former smoker's lung cancer risk 10 years after quitting smoking is about half that of someone who still smokes, the society said.
There are immediate health benefits, too. Heart rate and blood pressure decrease 20 minutes after people have their last cigarette.
"We know that quitting smoking is tough and that most smokers have to try several times before quitting for good," Dr. Alan G. Thorson, national volunteer president for the American Cancer Society, said in a news release. "The American Cancer Society offers a variety of effective resources, ranging from online tips and tools to personalized telephone coaching by trained specialists. We hope that smokers will use the Great American Smokeout to map out a course of action that will help them to quit, and in turn to stay well and celebrate more birthdays."
The Great American Smokeout Web site offers user-friendly tips and tools to help smokers kick the habit. It also provides downloadable desktop helpers to assist with planning and succeeding at quitting.
Tobacco use is the leading preventable cause of disease and premature death in the United States — causing 443,000 premature deaths a year, including the deaths of 49,400 nonsmokers. Tobacco causes 30 percent of cancer deaths, including 87 percent of lung cancer deaths.
More information
Here's the link to the Great American Smokeout Web site.
Source: HealthDay
​