Glaucoma Begins in Mid-Brain, Not in Eye, Research Shows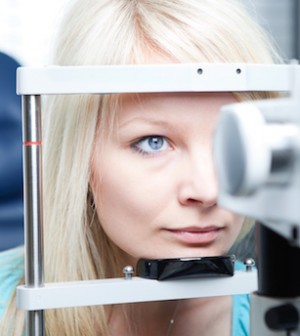 WEDNESDAY, March 3Early signs of glaucoma can be detected in the brain, according to a new study that may trigger a major change in how the disease is treated.
It has long been believed that glaucoma — the leading cause of blindness in the United States — results from pressure within the eye that damages the retina and optic nerve, so treatments have focused on reducing pressure within the eye. However, this new study suggests that glaucoma is a central nervous system disease that requires different treatment approaches.
"This is a paradigm shift in how we think about the disease," study author David Calkins, director of research at the Vanderbilt Eye Institute, said in a news release from the Vanderbilt University Medical Center. "This will have global implications. This information opens up an entirely new domain of nerve-derived therapeutics."
In research with lab animals, Calkins and his team found that a very early mechanism of glaucoma-related vision loss involves deterioration of communication between the optic nerve and the mid-brain, which handles information about sensory input such as sound, heat, cold, pain and pressure.
"If you followed the disease long enough, eventually the optic nerve, then the retina, show signs of degeneration," Calkins explained. "So the degeneration works in reverse order. It starts in the brain and works its way back to the retina so that in the very latest stages of the disease, the earliest structures, the one nearest the eye, are the last to go."
The study findings were released online March 1 in advance of publication in an upcoming print issue of the journal Proceedings of the National Academy of Sciences.
More information
The U.S. National Eye Institute has more about glaucoma.
Source: HealthDay
​