Gene Therapy Shows Promise Against HIV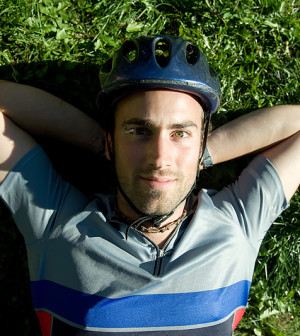 FRIDAY, Feb. 19A new study is among the first to hint that gene therapy could become a weapon against the virus that causes AIDS.
However, any treatment remains far from being ready for use by patients, and would likely be expensive, experts said.
Still, the research is "a step in the direction of using gene therapy" to treat HIV patients, said Dr. Pablo Tebas, co-author of a new study and associate professor of medicine at the University of Pennsylvania.
Existing AIDS drugs allow many patients to live fairly normal lives despite being infected with HIV. But they can cause a variety of side effects, and some patients become immune to them over time.
"The next big challenge is going to be: Can you cure the infection or control it to a level that allows patients to not take these expensive and complex medications that can be toxic?" Tebas said.
One possible solution is to help the body fight off HIV without the use of drugs. That's where gene therapy comes in, Tebas said. "Can you make the patient resistant so they can control HIV on their own?"
In the new study, the Pennsylvania team tested a gene therapy approach in which scientists first remove immune cells from patients, tinker with their genes and then put them back into the bodies of the patients.
Eight HIV-infected people took part in the study. After the genetically modified cells were placed back into the patients, "we stopped HIV treatment and tried to see what happened," Tebas said.
The findings are scheduled to be reported this week at the Conference on Retroviruses and Opportunistic Infections in San Francisco.
The levels of HIV fell below the expected levels in seven of the eight patients, the team found. Signs of the virus disappeared altogether in one patient, although that happens sometimes — it's not an indication that the disease is cured — and the researchers aren't sure why it happened in this case.
"We need to understand why it happened and see if we can reproduce that in the general population," Tebas said.
It's still early in the development of the treatment: the current research is in phase 2 of the customary three phases of research that new medical treatments go through.
If gene therapy does become a treatment for HIV patients, it may be best for those who aren't doing well on existing antiretroviral drugs, said John Rossi, chairman of the molecular and cellular biology department at the Beckman Research Institute of City of Hope Medical Center near Los Angeles.
"There are thousands of people who are completely resistant to all the drugs that are out there, and this is one more option they could have," Rossi said.
But the cost of the treatment would probably be high, he added, perhaps reaching around $20,000. And it's not clear how long the treatment would last, he said, since the immune cells aren't permanent.
More information
There's more on gene therapy for another condition, cancer, at the U.S. National Cancer Institute.
Source: HealthDay
​