Fruit Flies Use Detection System to Avoid Spoiled Food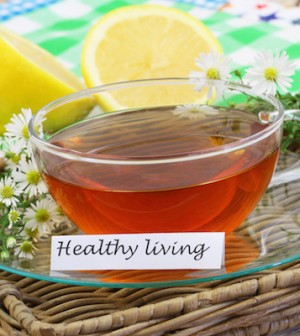 THURSDAY, Dec. 6Fruit flies have a special brain circuit that prevents them from eating, or laying their eggs on, spoiled food that contains toxic molds and bacteria, a new study finds.
This brain circuit detects a chemical called geosmin, which is produced by harmful fungi and bacteria, according to the authors of the study, which appears in the Dec. 6 issue of the journal Cell.
"When this compound is present in the air, even the most attractive food source becomes unattractive," senior study author Bill Hansson, of the Max Planck Institute for Chemical Ecology, in Germany, said in a journal news release.
"This is highly interesting, as it's seldom that single compounds have a direct behavioral effect and that they are active at extremely low concentrations as we observe here," he added.
Hansson and his colleagues studied the common fruit fly (Drosophila melanogaster), which feeds on yeast that grows in fermenting fruit. They pinpointed a specialized neural circuit in the fly that is highly sensitive to low concentrations of geosmin and responds exclusively to its odor, described as "earthy."
This geosmin-detection system was found in multiple species in the genus Drosophila, which suggests that the circuit evolved to keep the flies away from toxic feeding and breeding sites in the environment, the researchers said.
More information
The University of Michigan Museum of Zoology has more about the fruit fly.
Source: HealthDay
​