Foundation Aims to Raise Awareness of Brain Diseases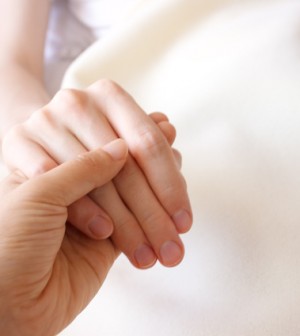 FRIDAY, Oct. 14One in six people in the United States is affected by a brain disease such as stroke, dementia, epilepsy or multiple sclerosis, and more research is required to find new treatments, says the American Academy of Neurology Foundation.
To mark its 20th anniversary, the foundation has released a video public service announcement to raise awareness about the need for ongoing research.
"Brain disease is in the news every day, and it is nearly impossible to find someone who has not had a family member or friend affected by one of the many forms of brain disease that attack the brain and nervous system," Dr. John Mazziotta, chair of the foundation's board of trustees and professor and chair of the Brain Mapping Center at the University of California, Los Angeles, said in an AAN news release.
"People are also concerned they, or their family members, will become affected by brain disease directly," he added.
The new public service announcement, posted on YouTube, was created using clips from some of the more than 100 accepted entries into the 2011 Neuro Film Festival. The annual contest is hosted by the foundation and features videos from people affected by brain disease.
"There is vast research potential for finding new treatments for brain disease, but limited funding to support it," Mazziotta said.
According to the news release, the foundation, which supports research into finding cures for brain diseases, has raised more than $16 million to fund such efforts to help battle stroke (the third leading cause of death in the United States) and Alzheimer's disease (the sixth leading cause of death in the country).
More information
The U.S. National Institute of Neurological Disorders and Stroke has more about the brain.
Source: HealthDay
​