Exposure to Toxic Solvents Linked to Parkinson's Disease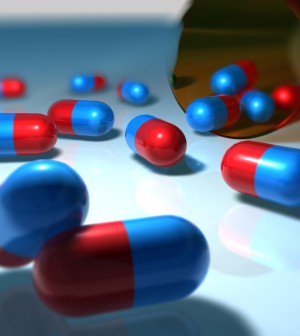 MONDAY, Nov. 14 Exposure to the industrial solvent trichloroethylene (TCE) appears to greatly increase the risk of Parkinson's disease, and exposure to two other solvents also boosts the chances of developing the neurodegenerative disorder, a new study indicates.
As many as 500,000 people in the United States have Parkinson's disease and more than 50,000 new cases are diagnosed in the country each year. Some research suggests that genetic and environmental factors might trigger Parkinson's, and several studies have reported that exposure to solvents may increase the risk.
In this new study, U.S. researchers interviewed 99 pairs of elderly twins about their lifetime occupations and hobbies. Exposure to TCE was associated with a sixfold increased risk of Parkinson's disease. Exposure to perchloroethylene (PERC) and carbon tetrachloride (CCI4) were also associated with increased risk.
The study was led by researchers at The Parkinson's Institute in Sunnyvale, Calif., and was published Nov. 14 in the journal Annals of Neurology.
"Our findings, as well as prior case reports, suggest a lag time of up to 40 years between TCE exposure and onset of [Parkinson's], providing a critical window of opportunity to potentially slow the disease process before clinical symptoms appear," said Dr. Samuel Goldman and colleagues in a journal news release.
While this study focused on job-related exposure, the solvents are common in soil, groundwater and the air in the United States. For example, TCE is detected in up to 30 percent of the nation's drinking water supplies, according to the researchers.
"Our study confirms that common environmental contaminants may increase the risk of developing [Parkinson's], which has considerable public health implications," Goldman and colleagues said.
All three solvents linked to Parkinson's are used extensively worldwide and TCE is a common agent in paints, adhesives, carpet cleaners and dry-cleaning solutions. In the United States, millions of pounds of TCE are released into the environment each year.
More information
We Move has more about Parkinson's disease.
Source: HealthDay
​