Even After Leaving Abuser, Moms' Mental Health Declines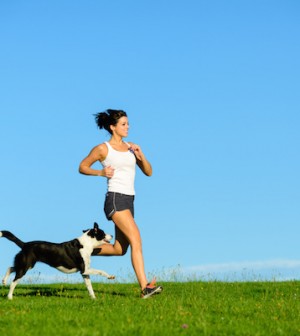 WEDNESDAY, Sept. 1Even after escaping a violent or controlling relationship, a mother's mental health may continue to decline, a new study finds.
Ohio State University researchers analyzed data from 2,400 women who were married to, or living with, the father of their child at the end of the first year of a three-year period. The women were divided into three groups: those who experienced no abuse, those in physically violent relationships, and those in controlling relationships where their partners were extremely critical and insulting and tried to control the woman's actions.
The study found that all the women, even those who were not in an abusive relationship, reported more depression and anxiety at the end of the three years — a finding the researchers attributed to the nature of the sample. The women participating were nearly all low-income, minority first-time moms, so it was likely they were under considerable stress, they noted.
However, women who stayed or left a physically or emotionally abusive relationship showed significantly higher levels. The study found that women who left an abusive relationship after the first year became more depressed and still had high levels of anxiety over the next two years. In terms of mental health, these women were no better off than women who stayed in abusive relationships, according to the researchers.
But they did find that abused mothers who had more social support did better after the end of their relationship than those with less help from family and friends.
"Our findings really help us understand how unstable those first few years are for mothers who leave violent or controlling relationships," lead author Kate Adkins, who conducted the study as a doctoral student at OSU, said in a university news release.
"Even though getting out of a relationship may be good in the long run, (women) first have to deal with multiple sources of stress, including financial problems, single parenting and sharing custody with the abuser," she added.
The findings, published online in the journal Social Science Research, don't suggest that women shouldn't leave abusive partners.
"What our results mean is that these women still need a lot of support and a lot of services even after they leave. Family members and friends may think things are okay because she has left the abuser. But she still needs lots of support, and she still needs social services," study co-author Claire Kamp Dush, an assistant professor of human development and family science, said in the news release.
The research was supported by a grant from the National Institute of Child Health and Human Development.
More information
The American Academy of Family Physicians has more about domestic violence.
Source: HealthDay
​