Drug Improved Survival in Mice With Cystic Fibrosis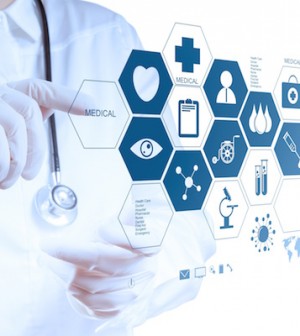 FRIDAY, Feb. 19In the search for new treatments for cystic fibrosis, U.S. researchers have identified a defective signaling pathway that contributes to the severity of the inherited lung disease.
Cystic fibrosis causes thick, sticky mucus to build up in the lungs and digestive tract, and is one of the most common potentially lethal genetic diseases in children and young adults.
In the new study, the researchers found that correcting the defective signaling pathway for a protein called peroxisome proliferator-activated receptor-y (PPAR-y) reduced cystic fibrosis symptoms in mice.
"Cystic fibrosis results from a genetic mutation in a channel, or membrane pore, that facilitates the transport of chloride and bicarbonate electrolytes from inside the cell to the spaces outside the cell," lead investigator Dr. Gregory Harmon, of the University of California, San Diego School of Medicine, said in a news release from the school.
"Loss of the cystic fibrosis pore channel results in inflammation and mucus accumulation. It also results in dehydration of the cell surfaces that make up the lining spaces inside the lungs and other affected organs, such as the intestinal tract," he explained.
Working with cells from mice and human cell lines from cystic fibrosis patients, Harmon and his colleagues determined that multiple genes affected by PPAR-y were reduced in cystic fibrosis.
The researchers then treated mice with cystic fibrosis with the drug rosiglitazone (a drug that binds and activates PPAR-y) and found that gene expression was largely normalized and survival improved. Among the other findings:
Drug treatment also corrected part of the inflammatory process associated with cystic fibrosis.
Deleting PPAR-y in the intestine of mice worsened cystic fibrosis.
Activating PPAR-y can increase bicarbonate production in intestinal tissue by increasing the activity of bicarbonate-producing enzymes called carbonic anhydrases.
"For the first time, we are able to use a drug that activates bicarbonate transport without affecting chloride transport, and see improvement in the disease," Harmon said.
The findings, published in the Feb. 14 issue of Nature Medicine, may lead to new treatments for cystic fibrosis.
More information
The Cystic Fibrosis Foundation answers questions about cystic fibrosis.
Source: HealthDay
​