Deep Brain Stimulation Works in Two Sites for Parkinson's Disease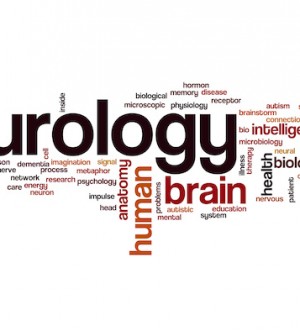 WEDNESDAY, June 2People suffering from Parkinson's disease can benefit from deep brain stimulation in either one of two sites in the brain, a new study finds.
The Veterans Affairs researchers compared two different targets in the brain for deep brain stimulation — the subthalamic nucleus (STN) and the globus pallidus interna (GPi) — both of which affect motor function. The procedure involves placing a fine wire into either of the two areas, after which an implanted battery delivers a finely tuned electrical current to stimulate the brain, often resulting in dramatic improvement in motor function.
"Most of the neurosurgery field has been using the STN target, with little strong evidence that it was the best target for stimulation," said researcher Frances Weaver, director of the Center for Management of Complex Chronic Care at Hines VA Hospital in Illinois.
"But recent reports suggest that there may be some negative consequences of STN targeting, including cognitive and psychological changes," she added.
The report is published in the June 3 issue of the New England Journal of Medicine.
For this study, researchers compared the STN and GPi targets in a randomized trial and looked at patient outcomes. In the trial, 299 patients were assigned to either STN or GPi deep brain stimulation.
Weaver's team found that patients improved equally in motor function, regardless of which target was used.
Overall, about half of the patients had serious side effects. The most common was infection at the incision site. By the end of the two-year study, 99 percent of these side effects were resolved.
"The decision as to which target in the brain to stimulate to treat Parkinson's disease should consider the other symptoms and problems of Parkinson's disease," Weaver said. For example, the use of medications can be reduced to a greater extent after STN stimulation than GPi stimulation, she noted.
"Medication has effects on other symptoms, so if a patient is experiencing other symptoms besides motor problems that are better managed by medication, you may want to select the GPi — where less reduction in medication is necessary," Weaver said.
Both STN and GPi deep brain stimulation are equally effective in improving motor symptoms in people with advanced Parkinson's disease, Weaver said.
"Serious adverse events are frequent for both targets, but are resolved through stimulation or medication adjustments, and other interventions, as needed," she added.
Dr. Michael Okun, national medical director of the National Parkinson Foundation, said that "this is an important study for Parkinson's disease patients and for their doctors as it opens the door for tailoring therapy and for tailoring brain targets for individual symptom profiles."
He added: "This two-year prospective randomized study showed that both STN and GPi were effective in treating the motor symptoms of Parkinson's disease, and that there were subtle but potentially important differences between targets."
The first signs of Parkinson's are usually motor control problems such as shaking, rigidity, slowed movement and poor balance. In later stages, patients develop a variety of cognitive and mood problems, including depression, apathy, slowed thinking, confusion, impaired memory and trouble sleeping.
In early stages of the disease, motor symptoms can be controlled by medications such as L-dopa. But for patients with advanced Parkinson's, the drugs are less effective.
More information
For more information on Parkinson's disease, visit the National Parkinson Foundation.
Source: HealthDay
​