Common Prostate Cancer Treatment Linked to Bone Decay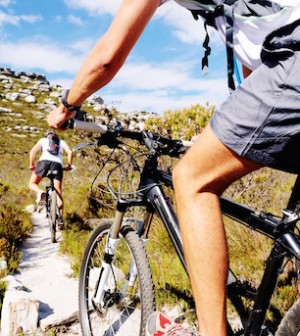 FRIDAY, Oct. 8A common prostate cancer treatment called androgen deprivation therapy (ADT) is associated with bone decay, according to a new study.
The therapy suppresses or blocks the production of male sex hormones that contribute to the growth of prostate cancer. Currently, about 600,000 prostate cancer patients in the United States are being treated with ADT.
In the small 12-month study, Australian researchers examined 26 prostate cancer patients being treated with ADT. The investigators found evidence that the men had "structural decay of cortical (hard outer shell) and trabecular (spongy inner mesh) bone," lead study authors Emma Hamilton and Dr. Mathis Grossmann, of the University of Melbourne, explained in a news release from the Endocrine Society.
"Sex steroid deficiency induced by ADT for prostate cancer results in microarchitectural decay. Bone fragility in these men may be more closely linked to testosterone than estradiol deficiency," Grossmann said.
For the study, the researchers used a relatively new technology — high resolution peripheral quantitative CT imaging — that enabled them to take "virtual bone biopsies."
"This technology may be a useful test in predicting fractures in patients, but further research is needed in identifying individuals at greatest fracture risk as well as optimal therapeutic strategies," the study authors noted.
The study is scheduled for publication in the December print issue of the Journal of Clinical Endocrinology & Metabolism.
More information
The U.S. National Cancer Institute has more about prostate cancer treatment.
Source: HealthDay
​