Cholesterol Drug Shows Promise in Early Research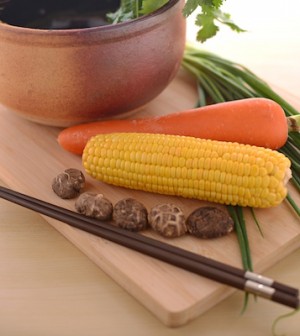 TUESDAY, Nov. 15Preliminary trials indicate that a new drug designed to simultaneously boost good cholesterol while lowering bad cholesterol shows considerable promise, both on its own and in combination with standard statin medications.
The drug evacetrapib is part of a class of so-called "cholesteryl ester transfer protein (CETP) inhibitors."
Evacetrapib is the second CETP medication to undergo testing as a means to lower "bad" low-density lipoprotein cholesterol while raising "good" high-density lipoprotein cholesterol.
Testing of the first drug in this class — Pfizer's torcetrapib — ended badly. A 15,000-person trial of torcetrapib conducted several years ago revealed that the medication (administered in combination with the statin Lipitor) was associated with an elevated risk for cardiovascular complications and even death.
In that case, the trial was halted mid-stream and all patients were taken off the combination therapy immediately.
However, the failure of that drug has not discouraged researchers from continuing to explore the potential of CETP therapies. What's more, work with evacetrapib to date has unearthed no significant side effects, while suggesting that the drug can benefit patients both as an individual treatment and as part of a two-pronged approach in tandem with statins, according to the report published Nov. 16 in the Journal of the American Medical Association.
"These preliminary findings suggest that evacetrapib could be administered with statins and may yield potentially clinically important incremental effects on lipoproteins," Stephen J. Nicholls, of the department of cardiovascular medicine and the coordinating center for clinical research at the Cleveland Clinic in Ohio, and colleagues noted in a journal news release.
"The results of the current study provide the foundation for a large phase 3 clinical trial designed to assess the efficacy and safety of evacetrapib," the study authors added.
The most recent testing of evacetrapib involved almost 400 patients who, between April 2010 and January 2011, were being treated for having either elevated bad cholesterol or low good cholesterol levels in health centers across the United States and Europe.
The patients were divided into several groups. For about three months, some received various dosages of evacetrapib alone. Others received one of several statins, either alone or in combination with evacetrapib. Still others were given sugar pills (placebo pills).
The results: after 12 weeks of treatment, the team observed that patients receiving evacetrapib alone experienced a boost in good cholesterol of between roughly 54 and 129 percent. Among this group, bad cholesterol also dropped, between approximately 14 to 36 percent.
The investigators also found that when given a combination therapy involving both evacetrapib and a statin, patients experienced even greater reductions in bad cholesterol. This tandem approach, however, did not produce better results than evacetrapib alone in terms of raising good cholesterol.
Commenting on the study, Dr. Murray A. Mittleman, director of the Cardiovascular Epidemiology Research Unit with the Beth Israel Deaconess Medical Center at Harvard Medical School in Boston, approached the findings with caution.
"This class of medicines is interesting because they can raise good cholesterol, often quite markedly," Mittleman said. "And most studies show that this can prevent heart attacks. And at this point we don't have very many good drugs that can accomplish this."
"But of course, work with an earlier agent showed an increase in adverse events, and the development of that drug had to be stopped prematurely," Mittleman noted. "So while the initial findings with this drug are interesting, a lot of work still remains to find out if it does what we hope it will do, or if in fact it will end up being more harmful than beneficial."
The results of the research were released early online to coincide with the presentation of the study at the American Heart Association's annual meeting in Orlando, Fla.
More information
For more on cholesterol, visit the American Heart Association.
Source: HealthDay
​