Childhood Cancer May Be Linked to Later Heart Problems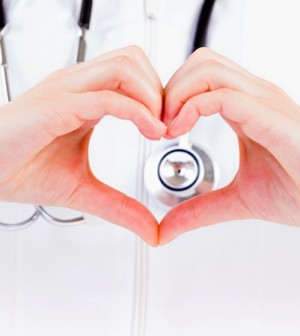 MONDAY, July 26Children who survive cancer may be at increased risk for long-term heart problems, new research suggests.
Dutch researchers looked at 601 childhood cancer survivors who were followed for an average of 15.4 years and found that long-term abnormalities in heart function occurred in 27 percent of the patients, according to the report published in the July 26 issue of the Archives of Internal Medicine.
Heart problems were most common in patients who received combined cancer treatments. There was no evidence that gender or high doses of two cancer drugs, cyclophosphamide or ifosfamide, were risk factors, the researchers noted in a news release from the journal's publisher.
"The overall prevalence of 27 percent of childhood cancer survivors with cardiac dysfunction is alarmingly high in the young population," Dr. Helena J. van der Pal, of Emma Children's Hospital/Academic Medical Center in Amsterdam, and colleagues wrote in their report.
"These patients are expected to be at greater risk of developing clinical heart failure in the future," the authors noted.
"Continued monitoring of all childhood cancer survivors treated with potentially cardiotoxic therapy with or without subclinical cardiac dysfunction is necessary to identify childhood cancer survivors who could possibly benefit from early treatment, which could avoid further deterioration of cardiac function," they concluded.
More information
The U.S. National Cancer Institute has more about childhood cancer survivors.
Source: HealthDay
​