Caution Urged in Intensive Treatment of Type 2 Diabetes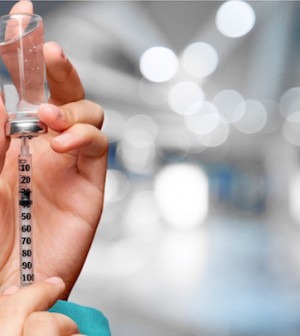 WEDNESDAY, July 27Intensive glucose-lowering treatment for people with type 2 diabetes doesn't reduce the risk of cardiovascular-related death and doctors need to be cautious about prescribing this type of treatment, a new study suggests.
Patients with type 2 diabetes are at increased risk for cardiovascular disease. Intensive glucose-lowering treatment is widely used for these patients even though previous research hasn't shown any clear benefits, the researchers pointed out in a report published in the July 27 online edition of the BMJ.
In the new study, Catherine Cornu, a research physician at the Clinical Investigation Centre, Louis Pradel Hospital in Bron, France, and colleagues reviewed 13 studies that included a total of 34,533 diabetes patients — 18,315 who underwent intensive glucose-lowering treatment and 16,218 who received standard treatment.
Intensive treatment did not significantly reduce cardiovascular death or all-cause death, but it was associated with a 15 percent reduced risk of non-fatal heart attacks and a 10 percent reduced risk of microalbuminuria, an indicator of kidney problems and heart disease, the researchers found.
But, intensive treatment was also linked with a more than twofold increase in the risk of dangerously low blood glucose levels (severe hypoglycemia), the investigators noted in a journal news release.
Over a five-year treatment period, 117 to 150 patients would need to undergo intensive glucose-lowering treatment to prevent one heart attack, 32 to 142 patients would have to be treated to prevent one case of microalbuminuria, and 15 to 52 would need to be treated to avoid one severe hypoglycemic event, the researchers calculated.
"Intensive glucose-lowering treatment of type 2 diabetes should be considered with caution and therapeutic escalation should be limited," the authors concluded.
More information
The U.S. National Institute of Diabetes and Digestive and Kidney Diseases has more about type 2 diabetes.
Source: HealthDay
​