Cardiac Rehab May Help Heart Patients Live Longer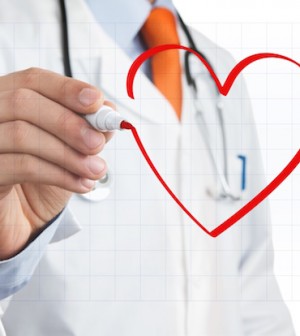 MONDAY, Sept. 26People with heart disease who undergo cardiac rehabilitation can improve their heart's ability to return to a normal rate after exercise, a new study suggests.
Researchers at the Cleveland Clinic noted that patients with normal heart rate recovery live longer than those whose hearts remain revved up for a longer period of time.
"There's no medicine that can do that," study author Dr. Leslie Cho, director of the Women's Cardiovascular Center at the Cleveland Clinic in Ohio, said in a news release from the American Heart Association.
"Especially in terms of mortality, if we had a medicine that could make this dramatic an impact, it would be the blockbuster drug of the century," Cho added.
In conducting the study, published in the current issue of Circulation: Journal of the American Heart Association, researchers examined 1,070 patients with various cardiovascular diseases who underwent cardiac rehabilitation at the Cleveland Clinic.
Cardiac rehabilitation included physician-supervised exercise typically three times a week with a 10- to 15-minute warm-up, 30 to 50 minutes of continuous aerobic activity and a 15- to 20-minute cool-down.
The patients' heart rate recovery, or the number of beats their heart rate decreased in the first minute after stopping exercise, was measured through exercise stress tests before and after the 12-week program.
At the start of the 12-week cardiac rehabilitation, 544 of those studied had abnormal heart rate recovery (a count of 12 beats or less). At the end of the program, however, the study found that 41 percent of them had normal heart rate recovery.
Of the 526 patients who started cardiac rehab with normal heart rate recovery, 89 percent maintained it after the 12-week program.
The researchers added that the risk of dying within eight years more than doubled for participants who had abnormal heart rate recovery following cardiac rehabilitation, even after taking other risk factors (such as smoking history) into account.
"Cardiac rehabilitation is the most underused treatment in America," noted Cho. "Not enough doctors are recommending it to patients. Even when a recommendation is made, patients aren't informed that cardiac rehabilitation can help them live longer."
The study's authors pointed out patients who didn't improve their heart rate recovery tended to be older, with a history of diabetes and heart disease. They added that more research is needed to explore whether or not an additional 12 weeks of cardiac rehab can improve patients' heart rate recovery even further.
More information
The U.S. National Heart, Lung, and Blood Institute has more about cardiac rehabilitation.
Source: HealthDay
​