Anti-Smoking TV Ads From Tobacco Industry Don't Help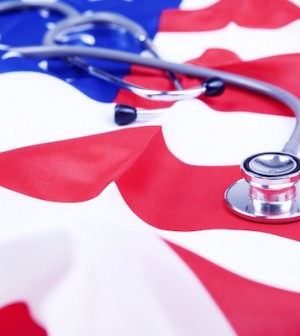 THURSDAY, April 26While anti-tobacco TV ads help reduce adult smoking, some ads work better than others, a new study says.
Researchers compared adults' smoking behaviors and their exposure to anti-tobacco TV ads in the top 75 U.S. media markets from 1999 to 2007. The ads were sponsored by states, private foundations, drug companies that were marketing smoking-cessation products and the tobacco industry.
The results showed that smoking rates were lower and more smokers said they intended to quit in markets where there was higher exposure to state-sponsored anti-tobacco ads, said study lead author Sherry Emery, a senior scientist at the Institute for Health Research and Policy of the University of Illinois at Chicago.
Higher exposure to state-sponsored, private-foundation and drug-company ads was associated with less smoking. Higher exposure to tobacco-industry ads was associated with more smoking.
"On the surface, the tobacco-industry ads were mostly anti-smoking and a little corporate promotion, but they weren't promoting the act of smoking," Emery said in a university news release. "But the effect of the ads is that they are associated with more smoking."
Emery and her colleagues were surprised by the finding that smokers in areas with more ads for smoking-cessation products were less likely to make an attempt to quit.
"Since we looked at the total amount of exposure to anti-smoking campaigns — and the campaigns are very different — our data suggests that it may not matter what you say to people, just that you're saying it a lot," Emery said.
The study was published in the April issue of the American Journal of Public Health.
More information
The American Cancer Society offers a guide to quitting smoking.
Source: HealthDay
​