Age, Race May Affect Type 2 Diabetes Screening Results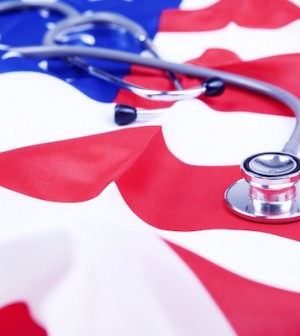 MONDAY, June 21Despite its endorsement last year by the American Diabetes Association as an effective way to diagnose type 2 diabetes, new research out of Singapore suggests that the hemoglobin A1c blood test may not accurately identify the disease among elderly Asians.
The American Diabetes Association's current recommendation is that this particular test — not previously considered to be a gold standard screening method — works well when physicians rely on a cutoff reading of 6.5 percent or more to indicate diabetes.
Yet, the new study found that, among a group of Asian participants ranging in age from 20 to 93 years, the 6.5 percent cutoff misses many instances of disease, and may lead to under-diagnosis of diabetes with increasing frequency as Asian patients get older.
"The hemoglobin A1c is a useful and convenient screening test for diabetes," Dr. Tunn Lin Tay, an endocrinology fellow at Singapore's Changi General Hospital, said in a news release from The Endocrine Society. "However, we may need age-specific reference ranges, rather than using a single cutoff level across the board."
The findings were to be presented Sunday at the Endocrine Society's annual meeting in San Diego.
Although A1c has long been used to monitor a diabetic's long-term blood sugar levels, the authors noted that the standard means for screening for the disease has been either the fasting plasma glucose test or, ideally, the oral glucose tolerance test.
The A1c test, however, does not require eight hours of pre-exam fasting, and is considered simpler and less time-consuming than the two-hour long glucose tolerance test.
But to see how A1c stacked up against the glucose tolerance test, Tay's team used both methods to screen 90 primarily Chinese patients with no previous history of diabetes.
The standard oral glucose test discovered 40 cases of type 2 diabetes, the researchers found. On the other hand, the A1c test was less and less accurate as the patients' ages rose, only diagnosing about 55 percent of the cases among participants over the age of 72.
Among such elderly Asian patients, 6 percent is the best cutoff point, the authors said. And among patients under 72 years of age, 6.2 percent may be best.
"If clinicians screen elderly patients — especially Asians — using the hemoglobin A1c test, they should confirm the diagnosis using the oral glucose tolerance test," Tay stated in the news release.
More information
The American Diabetes Association has details about type 2 diabetes.
Source: HealthDay
​