X-Ray Can Spot Gastric Band Slippage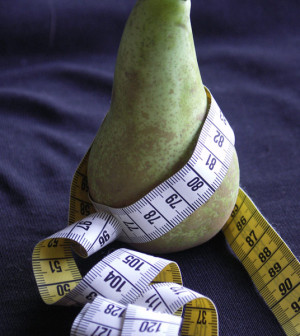 TUESDAY, June 22X-rays can help doctors detect gastric band slippage following surgery that places an inflatable silicone band around the top part of the stomach to restrict food intake, says a new study.
Adjustable gastric banding surgery, usually done with a small lighted tube known as a laparascope, is widely used to help severely obese people lose weight. However, gastric band slippage — which in rare cases can cause a life-threatening obstruction — is an increasingly common complication of the procedure.
"Because the consequences of slippage may require acute surgical intervention, it is imperative that the radiologist is familiar with the surgical technique to correctly position the band and the appearance of a gastric band when correctly and incorrectly positioned," study lead author Dr. Sabrina Pieroni, of Boston Medical Center, said in an American College of Radiology/American Roentgen Ray Society news release.
Pieroni and colleagues analyzed radiology test results from 55 patients who underwent laparoscopic gastric banding. Slippage was diagnosed and surgically corrected in four patients.
"In all four patients with surgically proven gastric band slippage, the initial abdominal X-ray showed an O-shaped configuration of the gastric band, which we have termed the 'O' sign," Pieroni said.
When a gastric band is in the correct position it has a rectangular appearance.
"As adjustable banding is increasingly used, more patients will present to the emergency department with complications of the procedure, particularly complications from slippage," Pieroni said. "Identification of the 'O' sign on radiography can potentially aid the radiologist, surgeon, or emergency department physician in the early detection of gastric band slippage and appropriate patient triage."
The study is published in the July issue of the American Journal of Roentgenology.
More information
The U.S. National Institute of Diabetes and Digestive and Kidney Disease has more about bariatric surgery for severe obesity.
Source: HealthDay
​