U.S. Births Reach Record High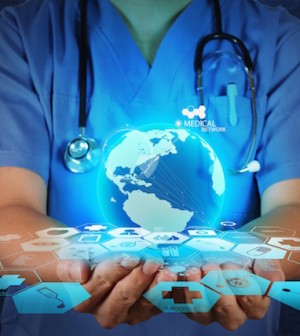 MONDAY, Dec. 21 More babies were born in 2007 in the United States than ever before, with an increase seen in all age groups, including teenagers aged 15 to 19.
More than 4.3 million births were recorded, a 1 percent increase from 2006, U.S. health officials report.
But along with more babies come more problems. Teen births are up for the second year in a row, reversing a long-term decline; births among unmarried women are rising, and the infant mortality rate remains higher than in many other countries, including France and Japan, according to the U.S. Centers for Disease Control and Prevention.
Births to teenage mothers had been declining since 1991, "but since 2005 we have seen an increase in the rate of teen births," said report co-author Paul D. Sutton, a geographer/demographer at the CDC's National Center for Health Statistics.
No clear reason for this trend is apparent, Sutton said. The decline seen in the 1990s may have been the result of effective pregnancy prevention programs, some experts say. "We might need to rethink the messages to what we are communicating to the kids," he said. However, he cautioned that these data are from 2007, noting newer statistics may show some change.
The report is published in the Dec. 21 online edition of Pediatrics.
Infant mortality rates remain high, and a CDC report released in November might give a clue as to why. The main cause of the United States' high infant mortality rate when compared with Europe is the very high percentage of preterm births in the United States, that report said.
Cesarean deliveries have increased, but the reasons why are still unknown, Sutton said.
Highlights of the report include:
The teen birth rate rose about 1 percent, to 42.5 births per 1,000 teenagers.
Birth to women aged 15 to 44 went up 1 percent, to 69.5 per 1,000 women.
Births to unmarried women in all ethnic/racial groups increased to 39.7 percent, up about 1 percent.
Cesarean deliveries rose 2 percent, to 31.8 percent of all births.
The rate of multiple births remained unchanged between 2005 and 2006.
Preterm births declined 1 percent, to 12.7 percent.
The rate of low-birth-weight infants fell slightly, to 8.2 percent.
The infant mortality rate was 6.77 deaths per 1,000 live births — similar to the 2006 rate.
Life expectancy at birth reached a record high of 77.9 years.
Death rates for children aged 1 to 19 fell 2.5 percent.
Leading causes of death to children and adolescents were unintentional injuries and homicide.
Dr. Steven E. Lipshultz, chairman of pediatrics at the University of Miami Miller School of Medicine, said prematurity and infant mortality rates are a measure of the overall quality of children's health care in the United States.
"One of the greatest expenditures we have in health care relates to prematurity," he said. "This suggests that children must be more of a priority. Much of premature delivery is preventable."
In France and Japan, the infant mortality rate is three deaths for every 100 live births, Lipshultz said. "In the U.S., this has been about seven per 100," he noted.
Among blacks in Florida's Miami Dade County, the infant mortality rate is 11.5 per 100 births, Lipshultz said. "That's a rate that's more than 2.4 times greater than white infants, indicating that health-care disparities and racial inequities are present."
These data clearly show that health care for expectant mothers and their children leaves a lot to be desired, Lipshultz said.
Nothing is more important than a healthy start in life, Lipshultz said. "Access to affordable, quality and comprehensive health care is vital to a child's well-being," he added.
More information
For more information on children's health, visit the U.S. National Institute of Child Health and Human Development.
Source: HealthDay
​