'Superdrug' Against Range of Viruses Shows Promise in Animal Trials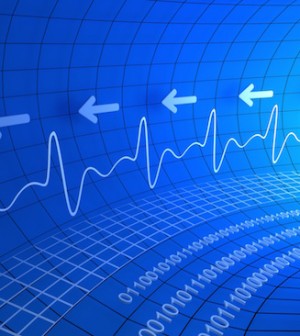 THURSDAY, Aug. 11A potentially groundbreaking drug appears effective against a wide range of viral infections, including the common cold, flu, stomach viruses, polio and dengue fever — at least in mice.
The new drug is made from living cell's own defense systems and works by targeting a type of genetic material found only in those cells infected by viruses, MIT researchers explained.
"Currently there are very few antiviral treatments, and most that do exist are highly specific for individual viruses or have undesirable side effects," noted lead researcher Todd Rider, a senior staff scientist at Lincoln Laboratory's Chemical, Biological, and Nanoscale Technologies Group, which is part of MIT.
The new drug is called DRACO (from the more unwieldy "double-stranded RNA activated caspase oligomerizers"). According to Rider, it "has the potential to safely treat or prevent a broad spectrum of viral infections."
Still, a long road awaits before humans might benefit, if ever. Clinical trials remain years away and any drug available to patients might not materialize for a decade, Rider said.
The report was published recently in the online journal PLoS One.
As the researchers explain, DRACO targets a kind of genetic material known as RNA.
When any virus infects a cell it starts making more copies of itself. During this process, viruses produce strings of double-stranded RNA (dsRNA). These strings are not normally found in healthy human or animal cells, the researchers noted.
As part of their natural defense against infection, cells also make proteins that attach to dsRNA — helping to prevent the virus from replicating. Many viruses escape harm by blocking this cellular defense strategy, however.
DRACO includes a so-called "delivery tag," that allows it to cross cellular membranes and enter any human or animal cell that contains viral dsRNA.
Rider's idea was to combine a dsRNA protein that attaches to cells with another protein that causes cells to die. That means that when DRACO hooks up with the suspect dsRNA, it kickstarts a process whereby the infected cells begin to kill themselves.
On the other hand, if the RNA the drug has targeted is not in the cell (ie, a healthy, uninfected cell) then DRACO leaves that cell alone, Rider explained.
To see if this approach would work, the MIT team tested out the drug on both human and animal cells made in the lab. In addition, they tested their concept in mice infected with influenza. Mice treated with DRACO were cured of the flu, without any adverse effects, Rider said.
"So far, we have not found any side effects in cells or in mice," Rider said. "The mice appeared normal all the time they were alive, and their organs appeared normal when they were examined subsequently," he said.
In addition, he said that they also demonstrated that DRACO is nontoxic in 11 different cell types representing different species including humans, monkeys and mice, and in organ types such as the heart, lung, liver and kidney.
Rider believes that DRACO has the potential to "revolutionize" the treatment and prevention of virtually all viral diseases, including everything from the common cold to Ebola. "Because the antiviral activity of DRACO is so broad-spectrum, we hope that it will even be useful against outbreaks of previously unknown viruses, such as the 2003 SARS outbreak."
"We are currently testing additional viruses in mice and beginning to get promising results with those, too," he added.
Still, don't look for DRACO in your medicine cabinet anytime soon.
"We are hoping to license this technology to a pharmaceutical company that can carry it through larger animal trials and human clinical trials. Realistically, it will probably be at least a decade before you can buy DRACO at the drug store." Rider said.
Mario Stevenson, a professor of medicine and chief of the division of infectious diseases at the University of Miami Miller School of Medicine agreed that the approach is innovative. "But there is a big difference in administering a protein to mice and doing the same protein in humans," he said. "We have learned the hard way that in going from mice to men there are many hurdles to overcome."
In addition, making these proteins is very expensive. That could make any drug out of reach for use in developing countries, where many deadly viruses — such as dengue fever and Ebola — are endemic and for which there are no current treatments, Stevenson said.
Stevenson is also concerned that there may be adverse affects in human not yet anticipated or seen in mice or even in human cells. "This happens with a lot of proteins introduced into the circulation," he said.
However, if all the problems can be overcome, then "it could be incredibility important," he added.
More information
For more information on viruses, visit the U.S. National Library of Medicine.
Source: HealthDay
​