Shortage of Transplant Organs Spurs Proposals But No Solution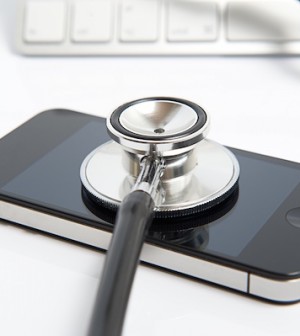 TUESDAY, May 25Organ transplants save thousands of lives every year, but many more people languish on waiting lists because of a serious shortage of organs. While proposals to increase the supply have gained some followers, opinions differ on whether they will work — or even if they should be tried at all.
"The bottom line is the organ shortage keeps getting bigger," said David Undis, executive director of a Nashville, Tenn., group that would give priority to people who have signed up as donors themselves. His solution is one of several garnering attention.
In New York, a state legislator introduced a bill in April that would assume all state residents were organ donors unless they specifically opted out. Called "presumed consent," the law would be a first for the United States, although similar policies exist in many European countries.
A similar bill introduced in Delaware in 2008 died in committee, said Arthur Caplan, a professor of bioethics at University of Pennsylvania School of Medicine in Philadelphia.
In California, a state legislator has introduced a bill that would set up a registry of people willing to be living donors of kidneys. In many cases, living donors give a kidney to a family member or loved one. But sometimes, the loved one isn't a good match. A living donor registry would help with paired exchanges, in which a living donor could swap with a stranger in return for that person's loved one offering a kidney to theirs.
The registry is being championed by Apple co-founder Steve Jobs, the recipient of a donated liver, and is supported by Gov. Arnold Schwarzenegger.
While their approaches differ, on one point everyone agrees: There aren't enough organs to meet the need. In the United States, about 100,000 adults and children are waiting for organ transplants, and 18 people die each day while waiting, according to Donate Life America.
LifeSharers — the group Undis founded — has run an organ donor registry since 2002 in which members agree to give first preference for their organs to others who have signed up with the registry to be organ donors themselves.
As Undis puts it, "99.9 percent of us would accept a transplant if we needed one to live, but only half of us are signed up to give."
Giving donors priority is a win-win situation, he believes. "If you give them first to registered organ donors, more people will register, and fewer people will die waiting for transplants," he said.
Currently, 13,800 have signed up for LifeSharers. No organ transplants have come of it yet, Unis said.
Under the current system, U.S. residents must "opt in" to be donors. A common way of doing so is on a driver's license application or by an organ donor designation, such as a sticker, on the driver's license.
When it comes to determining who gets available organs, the United Network for Organ Sharing (UNOS) in Richmond, Va., maintains a list of patients waiting for donated organs and oversees organ matching and placement.
While specifics vary depending on the organ, the patient's medical condition, how closely blood, tissue and the donor's size match the donor, time on the waiting list and proximity to the donor are considered, according to Donate Life America.
UNOS, which manages the nation's Organ Procurement and Transplantation Network, established by Congress in 1984, takes issue with the LifeSharers' philosophy.
Its approach would "essentially punish transplant candidates who haven't made a particular personal decision," said Mandy Ames, a UNOS spokeswoman. "And while we value that particular decision, we believe the transplant system should neither reward nor punish people for their personal decisions or beliefs," she said.
Caplan said he considers the LifeSharers' concept impractical. With only about one in 1,000 deaths leading to a viable organ for transplant, millions would need to sign up to have enough organs to offer those who pledge to donate.
"I favored presumed consent approach," Caplan said. "The majority of people say they want to donate. They are not looking for priority or money. They do want to do it for altruistic reasons. Under the current system, we're not able to capture all of that altruism."
A recent report in the BMJ said nearly 300 additional organ transplants could be carried out a year if Britain adopted an "opt out" policy like the one proposed in New York.
While an "opt out" system would almost certainly ease the shortage, Caplan said, it won't solve it. In most situations, for an organ to be viable for transplantation, it has to come from someone who is relatively young and disease-free, who was severely injured because of a traffic accident or other trauma, placed on a ventilator and was declared brain dead, Caplan said.
Even if everyone who could donate did, there are just not that many people that die in that manner to fill the need, Caplan said.
"It's a very rough situation knowing you are burying organs that could save lives," Caplan said.
More information
For information on becoming an organ donor, see Donate Life America.
Source: HealthDay
​