Scientists Raise Fat-Burning Levels in Mice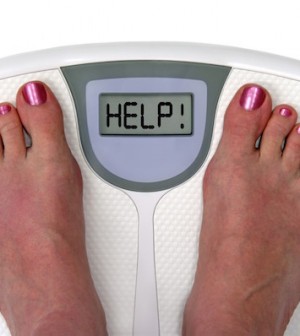 MONDAY, Dec. 13Deleting the receptor of a protein known to promote obesity allowed mice to burn more fat, researchers report.
The role of the ghrelin protein in appetite and energy balance was discovered in 1999. This new finding suggests that ghrelin may not be as critical to energy expenditure as its cellular receptor, called growth hormone secretagogue receptor (GHS-R), explained Dr. Yuxiang Sun, of the Baylor College of Medicine in Houston.
That means that GHS-R might make a better target for treating obesity in humans.
In this study, Sun and colleagues found that deleting GHS-R from the body cells of mice prevented obesity by diminishing so-called "white fat" tissue and activating "brown fat" tissue, thereby increasing the production of fat-burning body heat.
The study was to be presented Monday at the annual meeting of the American Society of Cell Biology in Philadelphia.
The finding "shows the complexity of ghrelin and its signaling pathway, and suggests the existence of additional unidentified regulators mediating the effect of ghrelin and/or GHS-R," Sun said.
More information
The U.S. National Heart, Lung, and Blood Institute explains how to achieve and maintain a healthy weight.
Source: HealthDay
​