Scientists Map Key Structure HIV Uses to Infect Cells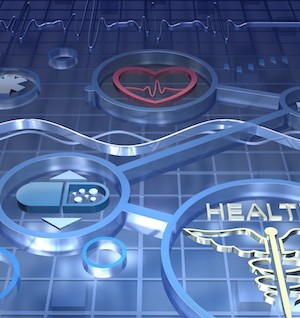 WEDNESDAY, Jan. 19U.S. scientists say they've finished the first detailed description of the complete protein package within the human immunodeficiency virus (HIV) thought to be essential to its ability to infect human cells.
HIV uses this protein package, a cone-shaped container called a "capsid," to transport its genetic material into the host cell, after binding with receptors on the cell's surface.
After gaining entry, the capsid releases its genetic cargo into the cell, helping HIV to hijack the cell's machinery to replicate its own genes and proteins, according to a news release from The Scripps Research Institute in La Jolla, Calif.
As new viruses form, the genetic material is incorporated into round, immature capsids that HIV uses to flee from the cell. Each round capsid then reconfigures itself into its characteristic cone shape so it can help the virus move on and infect other cells in a similar fashion.
However, if any part of this capsid rearrangement were to be blocked, it would render HIV no longer infectious, the scientists said. And that could point the way to new drugs aimed at fighting HIV/AIDS.
Much more work will need to be done before that kind of research can begin, stressed senior study author Dr. Mark Yeager, a Scripps Research professor and staff cardiologist and chair of the Molecular Physiology and Biological Physics Department at The University of Virginia School of Medicine.
"We don't have the full story yet, but we have volume one," Yeager said in the Scripps news release.
The findings appear in the Jan. 19 issue of the journal Nature.
Yeager's team noted that the capsid structure of HIV differs greatly from that of many other viruses. For example, the capsid of the poliovirus has a rigid, symmetrical structure, while the HIV capsid is more flexible and can take on slightly varied shapes. Yeager, along with Owen Pornillos and Barbie Ganser-Pornillos, a husband-and-wife team working in his lab, spent years figuring out the precise atomic structure behind capsid formation.
They now plan to use computer programs to hunt for weak spots in the capsid's structure that might offer promising targets for drug development.
More information
Find out more about HIV/AIDS at the U.S. Centers for Disease Control and Prevention.
Source: HealthDay
​