MRI Safe With More Recent Defibrillators, Pacemakers: Study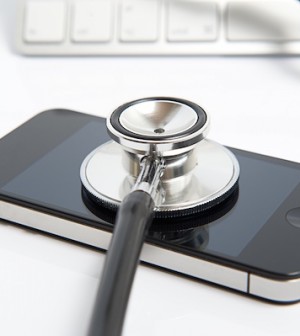 WEDNESDAY, Oct. 5Many people with pacemakers and implanted defibrillators can safely undergo MRIs to screen for cancer and other diseases, as long as certain procedures are followed, a new study finds.
Those procedures include only using MRI on people with pacemakers manufactured in 1999 or later or defibrillators manufactured in 2000 or later, and making sure a cardiologist or other trained medical professional is on hand to program the heart devices to make them MRI-safe and monitor the patient's heart rhythm during the scan.
"It has to be done right. It has to be done carefully, and there are potentially significant problems that can occur. But there are no patients in this study that have any substantial direct harm from having an MRI done," said Dr. Matthew Reynolds, an assistant professor of medicine at Beth Israel Deaconess Medical Center and Harvard Medical School.
Reynolds wrote an editorial accompanying the study, which appears in the Oct. 4 issue of Annals of Internal Medicine.
About 75 percent of people with pacemakers or implantable cardioverter defibrillators eventually develop some condition that would call for using an MRI, according to background information in the study.
An estimated 1.8 million people in the United States have either a pacemaker, which regulates heart rhythm using electrical impulses delivered via electrodes to the heart; or an implantable cardioverter defibrillator, which senses abnormal heart rhythms and delivers an electrical shock to the heart to prevent sudden cardiac death.
Yet the concern was that the powerful electromagnetic fields generated by MRIs could (1) cause the devices to move inside the body, (2) cause the largely metallic devices to heat up and burn tissue or (3) confuse the implanted heart devices, causing them to malfunction or misfire.
In a study funded by researchers from Johns Hopkins University, 438 patients with either a pacemaker or defibrillator underwent a total of 555 MRIs.
During the scan, researchers either turned down the sensitivity of the device so that it would ignore the electromagnetic "noise" from the MRI, or turned it off.
Three people, or less than 1 percent, experienced a complication; specifically, the device reset itself during the MRI, meaning that the device reverted to default settings. Though potentially serious, none of the patients was harmed when the device reset itself.
The device was reprogrammed after the MRI, and no patients needed to have the device replaced after the scan.
"It's becoming more and more recognized that MRI is so important and it's so frequently required by these patients who are generally older and have a lot of co-morbidities," said lead study author Dr. Saman Nazarian, a Johns Hopkins cardiac electrophysiologist and an assistant professor of medicine at the school of medicine. "We see so many patients that can really benefit from it. Now there are more and more studies like ours that show the risks of doing MRIs are actually pretty small."
During the MRI, a nurse monitored blood pressure, electrocardiogram (heart rhythm) reading and other vital signs. The nurse had experience in cardiac life support, such as doing CPR and administering a defibrillator in case of cardiac arrest, and an electrophysiologist was on hand in case of emergency.
Because of the extra resources needed, not every hospital will be able to do MRIs on pacemaker/defibrillator patients, experts said.
"We don't think every hospital or MRI center can do this," Reynolds said. "It requires careful planning between radiologists and cardiologists and there are a lot of precautions. But we think if there is a truly compelling need for a pacemaker or defibrillator patient to have an MRI, there should be a little more openness to the concept than there is today."
Recently, manufacturers have developed heart devices that are compatible with MRI, at least one of which is approved by the U.S. Food and Drug Administration.
MRIs are used to detect the size and location of cancerous tumors and scarring in the heart, and are particularly useful for brain and spinal cord imaging, Nazarian said. Because of the MRI-safety concerns, physicians often use CT scans instead, which in some situations don't give surgeons the information they need, he said.
All told, some 700 John Hopkins patients with implanted heart devices have undergone MRIs. "Our neurosurgeons won't operate on a spine mass unless they have an MRI," Nazarian said.
More Information
Learn more about implanted heart devices from the U.S. National Library of Medicine.
Source: HealthDay
​