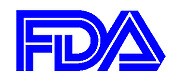 WEDNESDAY, Dec. 4, 2013 (HealthDay News) — Hundreds of thousands of automated external defibrillators (AEDs) made by Philips Healthcare might not deliver a needed shock to the heart in an emergency, the U.S. Food and Drug Administration said in an updated warning.
The devices were made and distributed between 2005 and 2012 under the names HeartStart FRx, HeartStart Home and HeartStart OnSite.
About 700,000 of the devices were recalled in September 2012 because of the potential for an electrical-component failure, which would prevent the device from delivering the shock needed to restore a normal heart rhythm.
AEDs, which are available in many public locations, are designed to automatically analyze the heart rhythm of people in cardiac arrest and deliver an appropriate shock to the heart. When they are working properly and used correctly, AEDs help save the lives of cardiac arrest victims.
Owners of the recalled Philips AEDs should contact the company immediately at 1-800-263-3342 and select option five for technical support, the FDA said. The agency said owners should keep their recalled AEDs in service until Philips replaces them or they obtain another working AED.
The Philips HeartStart AEDs have a self-testing feature that should automatically check the device to make sure it is functioning and ready for use. If the device detects a serious problem that could prevent it from delivering an electrical shock, it should emit a triple chirp sound and the "i-button" should start flashing, the FDA said in a news release.
In March 2013, the FDA proposed new approval rules meant to improve the reliability of AEDs.
More information
The U.S. National Heart, Lung, and Blood Institute has more about automated external defibrillators.