Drivers Who Multitask Often Overestimate Their Skills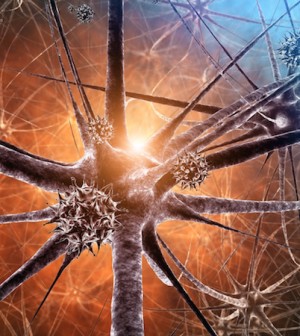 WEDNESDAY, Jan. 23Think you're pretty good at driving while texting or talking on the phone? If so, join the club: A new study finds that about 70 percent of college students surveyed think they're above average at multitasking, a prospect that's unlikely if not impossible.
Researchers found that those who spend the most time doing multiple things at once, such as yakking on the phone while driving, were actually the worst at multitasking.
The study doesn't directly address people's actual abilities to stay focused while driving. But it does suggest something else — people who multitask tend to do so because they're impulsive, overconfident and seek sensation, not because they're actually good at it.
"If you are worried about excessive multitasking, as many people are, especially in the driving context, you need to understand why people do it," said study co-author David Strayer, a professor of psychology at the University of Utah. "This work is an important first step in helping to develop methods for changing people's attitudes to multitasking on the road."
"Multitasking" may sound like a modern term, but researchers have been studying how people handle doing two or more things at once for more than a century, said John Lee, a professor with the department of industrial and systems engineering at the University of Wisconsin-Madison.
"The general answer is: Our ability to multitask is surprisingly limited. People cannot perform two tasks that require the same type of thinking or perception without one of the tasks suffering," Lee said.
Why is this the case? There seems to be a "bottleneck" in the brain as it tries to respond to two tasks, he said. "When two tasks require a response, one of the two will be delayed."
The new study, based on surveys and tests of 310 psychology students, aims to understand people's perceptions about multitasking and their skills at it.
When asked to compare themselves to their classmates and to adults as a whole, the students "showed a consistent bias to overestimate their perceived ability to multitask," Strayer said. About 70 percent of respondents said they're above average at multitasking, and another 11 percent said they were average.
"If you look at the percentage who rate their ability at or above average, that is over 80 percent," Strayer said. "That is a striking disconnect."
For the study, students took a test that forces them to memorize letters and do math problems at the same time. It's designed to mimic the challenges of multitasking. The 25 percent of students who did the best on the test were the least likely to actually multitask in real life.
People who do multitask have a variety of motivations, Strayer said. "We tend to be impulsive or looking for sensations, or we're bored."
Lee, the University of Wisconsin professor, praised the quality of the study but pointed out that there's a difference between the multitasking that the participants tried to perform and the kind of multitasking that people do, say, on the road. "The authors argue that [the test] taps into the same mental ability," he said, but "the study does not address this issue directly."
The American Automobile Association Foundation for Traffic Safety funded the study, which appears in the Jan. 23 issue of PLoS One.
More information
The U.S. Department of Transportation and the National Highway Traffic Safety Administration have more about distracted driving.
Source: HealthDay
​