Health Highlights: Sept. 24, 2012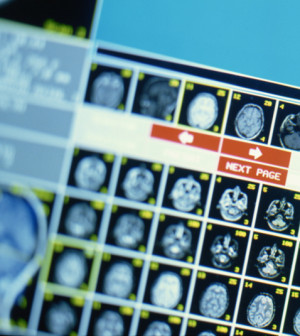 Here are some of the latest health and medical news developments, compiled by the editors of HealthDay:
Health Officials Report New SARS-like Virus
A new respiratory virus that resembles SARS has been found in a severely ill patient who recently traveled to Saudi Arabia, British health officials have told the World Health Organization.
The 49-year-old man was sickened by coronavirus, which causes most common colds but also causes SARS (severe acute respiratory syndrome). A SARS outbreak in 2003 killed hundreds of people worldwide, the Associated Press reported.
The patient, who is being treated in an intensive-care unit at a London hospital, has kidney failure and other health problems. Virus samples from the patient are almost identical to those taken from man who died in Saudi Arabia earlier this year, according to the WHO.
The danger posed by this virus is unclear, experts said.
"We don't know if this is going to turn into another SARS or if it will disappear into nothing," Michael Osterholm, a flu expert at the University of Minnesota, told the AP.
—–
Trader Joe's Peanut Butter Tied to Salmonella Sickness
A peanut butter sold at Trader Joe's grocery stores nationwide has been recalled after being linked to an outbreak of salmonella.
The store's Creamy Salted Valencia Peanut Butter, which comes in a 16-ounce plastic jar, is considered the likely source of 29 illnesses, mostly to children, in 18 states, including Massachusetts, North Carolina and Rhode Island, the Associated Press reported. No deaths have been reported.
According to the U.S. Food and Drug Administration, anyone who has purchased the product, regardless of its expiration date, should dispose of it or return it to the store for a refund.
Salmonella, a type of bacteria, is the most common cause of food-borne illness in the United States. Symptoms include abdominal cramps, diarrhea, headache and fever and usually develop within 12 to 72 hours after eating infected food. Although most people get better without treatment, salmonella infection can be life-threatening if the bacteria enter the bloodstream.
​