Health Highlights: Sept. 21, 2011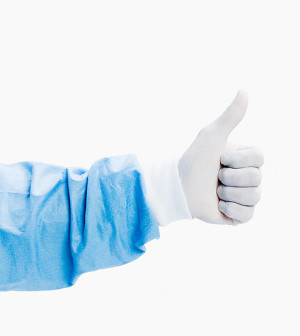 Here are some of the latest health and medical news developments, compiled by the editors of HealthDay:
Dangerous Polio Strain Spreads to China
A "dangerous strain" of polio has spread from Pakistan to China, the World Health Organization says.
A WHO spokesman explained that the wild poliovirus type 1 is more dangerous than type 3 because it spreads more easily and is more likely to cause paralysis, the Associated Press reported.
In the past two months, seven cases of the WPV1 strain have been confirmed in China's Xinjiang province, which borders Pakistan.
The WHO says travelers to Pakistan need to be vaccinated against polio and that countries need to boost their surveillance for the WPV1 strain, the AP reported.
According to the U.S. Centers for Disease Control and Prevention, there is currently no danger of contracting the strain of polio in the United States, although travelers to foreign countries where it is endemic do need to be cautious. The CDC advises that travelers talk to their doctors about the risks before they depart.
—–
More Young American Adults Have Health Insurance
The share of young American adults ages 18 to 25 without health insurance fell from 28 percent last fall to 24.2 percent in the second quarter of this year, according to a new Gallup poll.
That means that about one million more young adults have health insurance, thanks to a provision of the new health care law that allows them to stay covered under their parents' plans, the Associated Press reported.
The decrease in the number of uninsured young adults is an exception to the overall rising numbers of working-age Americans who don't have health insurance, and may be tied to provisions in the recent health care reform law that expanded access to young adults.
"While we did not see a drop-off in any other age group, we did see a drop in this age group," Frank Newport, Gallup's polling director, told the AP.
—–
Shark Compound May Help Combat Viral Diseases in Humans
A compound naturally produced by sharks could help combat different types of viral diseases that affect humans, ranging from hepatitis to yellow fever, according to scientists.
Squalamine was first discovered in 1993 but a new study is the first to examine the compound's potential use against human viruses, Agence France-Presse reported.
The scientists tested squalamine in lab samples and lab animals and found it could inhibit or control viral infections. In some cases, the compound seemed to cure viral infections in animals.
"It is clearly a promising drug, and is unlike, in its mechanism of action and chemical structure, any other substance currently being investigated to treat viral infections," said lead investigator Michael Zasloff, a professor of surgery and pediatrics at Georgetown University Medical Center, AFP reported.
The study appears in the journal Proceedings of the National Academy of Sciences.
Since 1995, scientists have been able to synthesize squalamine in the lab and the compound is no longer extracted directly from shark tissue.
—–
​