Health Highlights: Sept. 17, 2010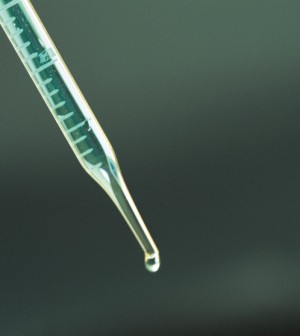 Here are some of the latest health and medical news developments, compiled by the editors of HealthDay:
FDA Reviewing Cancer Risk With Diabetes Drug Actos
The U.S. Food and Drug Administration said Friday that it has begun a safety review of the type 2 diabetes drug Actos (pioglitazone), after receiving preliminary results from a long-term study designed to gauge the risk of bladder cancer associated with use of the drug.
Early results of the study showed no overall association between Actos and the risk of bladder cancer. But, there was an increased risk of bladder cancer in patients with the longest exposure to Actos and in those with the highest cumulative dose of the drug, the FDA said.
The preliminary results are based on five years of data from an ongoing, 10-year observational study by the drug's manufacturer, Takeda Pharmaceuticals North America Inc., the FDA said.
The FDA stressed that it has not concluded that Actos increases the risk of bladder cancer.
Patients should talk to their health-care provider if they have concerns about Actos, but should not stop taking the drug unless told to do so by their health-care professional, the agency said.
Actos is a drug used to control blood sugar in patients with type 2 diabetes, and is part of a class of drugs called peroxisome proliferator-activated receptor (PPAR) agonists. The only other drug in this class is Avandia (rosiglitazone). The FDA said it has no clinical information associating Avandia with bladder cancer.
In July, an FDA advisory panel voted that Avandia should stay on the market, but with tightened controls, because of concerns that the drug may raise the risk of heart attack but not the risk of death.
—–
More Diabetes Patients Taking Pills, Fewer Using Insulin
American diabetes patients are taking more diabetes pills while the use of insulin is declining, says a federal government report released Friday.
Diabetes pill use among patients increased from 60 percent in 1997 to 77 percent in 2007, while the use of insulin to control diabetes fell from 38 percent to 24 percent, said the Agency for Healthcare Research and Quality.
The report also noted a change in the use of the three most commonly prescribed diabetes pills: sulfonylureas, which stimulate the pancreas to produce more insulin; biguanides, which reduce excess glucose production by the liver; and thiazolidinediones, drugs such as Actos and Avandia that boost insulin sensitivity.
Between 1997 and 2007, the use of:
Sulfonylureas fell from 51 percent to 40 percent.
Biguanides increased from 21 percent to 55 percent.
Thiazolidinediones rose from 5 percent to 25 percent.
—–
California Facing Record Number of Whooping Cough Cases
The whooping cough epidemic in California that's killed nine infants has reached at least 4,017 reported cases and appears likely to break the 1955 record of 4,949 cases in the state.
The highly contagious bacterial infection tends to peak during summer months, but new cases could continue to occur over the next few weeks, Dr. Gil Chavez, an epidemiologist for the California Department of Health, told the Associated Press.
Nationwide, there have been 11,466 reported cases of whooping cough (pertussis) as of Sept. 12, according to U.S. Centers for Disease Control and Prevention data. That's 519 more cases than at the same time last year.
Other states with high numbers of whooping cough infections include Texas (1,783 reported cases) and Ohio (1,019 reported cases), said the AP.
—–
HIV-Related Monkey Virus at Least 32,000 Years Old: Study
The virus in monkeys that led to HIV in humans is far older than previously believed, says a new study.
It had been thought that simian immunodeficiency virus (SIV) was only a few hundred years old, but a team of American and African scientists say SIV has been around for at least 32,000 years and perhaps as long as one million years, Bloomberg news reported.
The researchers identified four strains of SIV in monkeys on Bioko Island, which has been separated from mainland Africa for more than 10,000 years. The island strains of SIV are very different than those on the mainland.
Using computer models to determine the rate of DNA change, the scientists concluded that SIV is at least 32,000 years old and likely much older, Bloomberg reported.
This means that monkeys have had a long time to adapt to SIV, which explains why it doesn't make them ill. But it raises questions about why HIV only emerged in the 20th century. Humans have long hunted monkeys and would have regularly been exposed to SIV.
"Something happened in the 20th century to change this relatively benign monkey virus into something that was much more potent and could start the (HIV) epidemic," study leader Preston Marx, of Tulane University in New Orleans, said in a statement. "We dont know what that flashpoint was but there had to be one."
—–
Face Transplant Patient Encourages Organ Donation
The woman who received the United States' first face transplant says she plans to become an advocate for organ donation.
One person's decision to be a donor spared her a life of eating and breathing through a tube, 47-year-old Connie Culp said in an interview with the Associated Press.
Doctors used that female donor's face to replace 80 percent of Culp's face, which was destroyed when her husband shot her in 2004. The transplant, which included bone, muscles, nerves, skin and blood vessels, means that Culp can taste, smell, breathe on her own, eat solid food, drink from a cup, and smile.
"Just one person can make a difference by donating your organ," Culp told the AP.
—–
3 Maine Egg Farms Targeted by Congressional Committee
Safety rules for Maine egg farms will be under the spotlight as a U.S. congressional committee inspects state inspection records and documents related to three farms linked to Jack DeCoster.
DeCoster is the owner of an Iowa farm that produced 380 million eggs that had to be recalled due to possible salmonella contamination, the Associated Press reported.
Maine state veterinarian Don Hoenig said the state's regulations are stricter than federal laws and no commercial chicken farm buildings have tested positive for salmonella since October 2009.
He told the AP that the state requires vaccinations of young birds for salmonella, follow-up testing to guarantee the vaccinations were effective, and increased inspections and cleaning of buildings.
​