Health Highlights: Sept. 16, 2010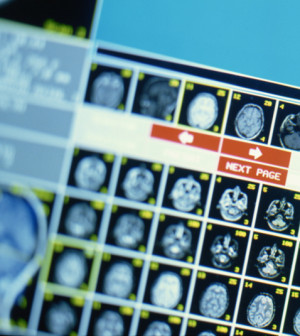 Here are some of the latest health and medical news developments, compiled by the editors of HealthDay:
Number of Insured Americans Drops for First Time in Decades: Census
For the first time in 23 years, there was a decrease in the number of Americans with health insurance, from 255.1 million in 2008 to 253.6 million in 2009, according to the U.S. Census Bureau.
"This is a pretty dramatic development. It's not just a percentage drop but a drop in the actual number of people who had health insurance," Deborah Chollet, senior fellow and health economist at Mathematica Policy Research, told CNNMoney.com.
"It also points to the obvious need for health reform," she added.
This is the first decline since the federal government began collecting health insurance data in 1987. The Census Bureau also said that between 2008 and 2009:
The percentage of people without health insurance increased to 16.7 percent, from 46.3 million to 50.7 million.
The number of people with private health insurance decreased from 201 million to 194.5 million, and the number of people covered by employer-based health insurance decreased from 176.3 million to 169.7 million.
The number of people covered by government health insurance such as Medicare or Medicaid increased from 87.4 million to 93.2 million.
"Historically what we've seen during recessions and then job recovery is that when unemployed people find new jobs, more of the newly employed find jobs that don't offer health coverage. This may be happening now.," Chollet told CNNMoney.com.
—–
Soil Amoeba Caused Transplant Patients' Deaths: Officials
Two organ transplant recipients in Arizona died of a brain infection from an amoeba that was passed from their organ donor, say health officials.
The deaths were caused by Balamuthia mandrillaris, which is found in soil and is especially dangerous to transplant patients, who are given drugs to suppress their immune system in order to reduce the risk of organ rejection, the Associated Press reported.
The two patients were a 56-year-old male liver recipient who died Aug. 17 and a 24-year-old male kidney and pancreas recipient who died Aug. 30. The donor was a 27-year-old male landscaper who died from what was believed to be a stroke.
Two other patients received organs, one a heart and another a kidney, from the same donor but are alive and have no symptoms, the AP reported.
This is the second confirmed cluster of transplant-related encephalitis caused by this microscopic parasite. The previous cluster occurred last year in Mississippi.
—–
Celexa Maker Pays $313 Million To Settle Charges
The company that makes the antidepressant Celexa has agreed to pay more than $313 million to settle criminal charges and civil complaints arising from its marketing of the drug, the U.S. government said Wednesday.
The Justice Department took action against Forest Pharmaceuticals, a unit of Forest Laboratories, for a number alleged violations, The New York Times reported.
These included marketing Celexa to treat children and adolescents, even though the drug was approved only for treatment of depression in adults. Federal prosecutors also charged that Forest publicized positive findings from a study on Celexa in adolescents but didn't inform doctors about another study that yielded negative findings.
The government also alleged that Forest paid physicians to persuade them to prescribe Celexa and another antidepressant called Lexapro, The Times reported.
"Forest pharmaceuticals deliberately chose to pursue corporate profits over its obligations to the FDA and the American public," Carmen Ortiz, the United States attorney for the District of Massachusetts, said in a federal government news release.
—–
Scientists Create First Artificial Ovary
The world's first artificial ovary has been created by U.S. scientists, who said their success could benefit infertile women and help preserve fertility in women facing cancer treatments.
The lab-grown ovary has already been used to mature human eggs, said the researchers at Brown University and Women & Infants Hospital in Rhode Island, FoxNews.com reported.
"An ovary is composed of three main cell types, and this is the first time that anyone has created a 3-D tissue structure with triple cell line," Sandra Carson, professor of obstetrics and gynecology at the Warren Alpert Medical School of Brown University and director of the Division of Reproductive Endocrinology and Infertility at Women & Infants Hospital, said in a news release from the school.
The research appears in the Journal of Assisted Reproduction and Genetics.
—–
Chuck E. Cheese Toys Recalled
A recall of more than 1.2 million Chuck E. Cheese light-up rings and toy eyeglasses was announced Wednesday, says the U.S. Consumer Product Safety Commission.
The agency said the Chinese-made toys can break and expose the small batteries inside, which might be swallowed by small children and cause esophagus, stomach or intestine problems, the Associated Press reported.
So far, there have been no reported injuries but two children did remove batteries from light-up rings. One child swallowed a battery and another put a battery up his nose, the CPSC said.
The toys should be taken from children and returned for a refund of cash or prizes.
This is the fourth time since 2001 that Texas-based Chuck E. Cheese has been involved in recalls of children's toys, the AP reported.
—–
Many Medical Residents Work While Sick: Study
Doctors typically tell sick patients not to go to work, but many junior doctors don't follow that basic health rule, finds a new study.
An analysis of an anonymous survey of 537 medical residents at 12 U.S. hospitals conducted last year found that nearly 58 percent said they had worked at least once while sick and 31 percent said they had worked more than once while sick in the previous year, the Associated Press reported.
About half of the respondents claimed they didn't have time to see a doctor about their illness.
The study was published Wednesday in the Journal of the American Medical Association.
The survey used in the study was conducted by the Accreditation Council for Graduate Medical Education. Council CEO Dr Thomas Nasca told the AP that residents are trained to put patients' needs before their own. However, they need to understand that if they're sick, it would be better for their patients if they were seen by other doctors.
—–
​