Health Highlights: Sept. 14, 2010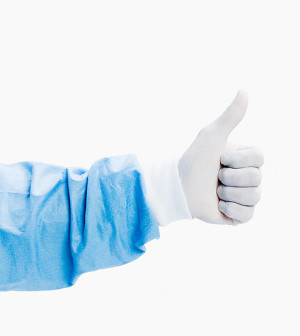 Here are some of the latest health and medical news developments, compiled by the editors of HealthDay:
Panel Recommends Cough Syrups Stay Over-the-Counter
Cough medicines such as Robitussin and Nyquil should still be available over-the-counter even though abuse of the medications has been on the increase, a federal advisory panel ruled Tuesday.
In a 15-9 vote, the U.S. Food and Drug Administration's committee decided not to suggest that a prescription be necessary to buy the more than 100 medications that contain dextromethorphan, although some groups have called for sales of these products to be restricted, the Associated Press reported.
The FDA is not bound to follow the panel's recommendation, but it typically does.
Abuse of dextromethorphan, dubbed "robotripping," is popular among teenagers as an inexpensive way to get high, but it carries risks, including elevated blood pressure, heart rate and fever. Abusers can also suffer side effects from other ingredients mixed in cough medicines, such as acetaminophen, which can cause liver damage. Nearly 8,000 such emergency room visits were reported in 2008, a 70 percent increase from 2005.
"Many teenagers are thinking that because it's a legal drug it must be safer to abuse, and that's why we're also seeing a growing trend in prescription drug abuse," panelist Janet Engle, department head of pharmacy practice at the University of Illinois, told the AP.
The FDA agreed to revisit how it regulates the medicines after the Drug Enforcement Agency suggested making them prescription drugs.
—–
Brains Aging Faster in Dutch Famine Babies: Study
Older adults who were developing in the wombs of their mothers during the 1944 Dutch famine appear to have accelerated brain aging, says a new study.
A severe food shortage occurred in the northern Netherlands when occupying German forces restricted food deliveries, leading to the deaths of an estimated 20,000 people. Many expectant mothers consumed only 400 to 800 calories per day, BBC News reported.
This study included nearly 300 adults whose mothers were in the first or second trimester of pregnancy during the famine. When the participants were given mental skills tests in the 1970s, their results were the same as similarly aged people.
But the latest examination showed that the famine group did worse than others in their age group when given a selective attention test that measures how well the brain deals with competing distractions, BBC News reported.
The study appears in the journal Proceedings of the National Academy of Sciences.
—–
Man in 2007 TB Scare Wants To Sue CDC
The U.S. man linked to a tuberculosis scare a few years ago wants a federal appeals court to revive his lawsuit that says the Centers for Disease Control and Prevention divulged his private medical information.
Andrew Speaker's claims were to be considered Tuesday by the 11th Circuit Court of Appeals in Atlanta, the Associated Press reported.
In 2007, Speaker became the first American quarantined by the federal government since 1963. This occurred after Speaker flew from Europe to Montreal, Canada and then drove to the U.S. even though he'd been told by U.S. health officials not to take an international flight.
Hundreds of people who traveled on the same plane as Speaker were tested but the CDC has said that none were found to have TB, the AP reported.
—–
Legalize Embryonic Stem Cell Funding: Senator
A bill that would legalize federal funding of embryonic stem cell research and take priority over conflicting court decisions was introduced Monday by Sen. Arlen Specter.
The Pennsylvania Democrat said that even a temporary halt of federal funding while courts consider the issue disrupts research into the use of embryonic stem cells to treat a wide range of diseases such as muscular dystrophy, liver failure, heart disease and sickle cell anemia, the Associated Press reported.
Specter noted that the National Institutes of Health has spent $546 million on embryonic stem cell research and "phenomenal progress has already been made."
Similar legislation has been introduced by other Senate and House members, but it's uncertain whether lawmakers will have the time or will to tackle the subject before Congress breaks for the fall elections, the AP reported.
On Friday, U.S. government officials announced that researchers at the National Institutes of Health will resume working with embryonic stem cells after an appeals court issued a temporary suspension of a judge's recent ban.
Late last month, U.S. District Court Judge Royce Lamberth ruled that federal funding of embryonic stem cell research violated a 1996 law prohibiting the use of taxpayer dollars for such work. The Obama administration has appealed that decision.
—–
Judge Holds Health Reform Lawsuit Hearing
A federal judge in Florida was scheduled to hold a hearing Tuesday on a lawsuit against the U.S. government's health care reform law.
The Obama administration wants U.S. District Judge Roger Vinson to dismiss the lawsuit that claims the new law is unconstitutional, the Associated Press reported.
The lawsuit was filed by Florida's Republican Attorney General Bill McCollum immediately after President Barack Obama signed the health care bill into law in March.
The White House and the 20 states involved in the lawsuit disagree over the part of the law that imposes tax penalties on people who don't have health insurance and the requirement that states pay additional Medicaid costs not covered by the federal government, the AP reported.
It's believed the lawsuit will end up before the U.S. Supreme Court, the news service said.
—–
Chlorinated Swimming Pools May Increase Cancer Risk: Study
Swimming in chlorinated pools may be associated with an increased risk of cancer, a small, new study contends.
Spanish researchers found evidence of DNA mutations in 49 healthy adults after they swam for 40 minutes in an indoor chlorinated pool, Agence France-Presse reported.
The findings, published in the journal Environmental Health Perspectives should not discourage people from using swimming pools, said Manolis Kogevinas, co-director of the Barcelona-based Center of Research in Environmental Epidemiology.
"In no case do we want to stop swimming, but to encourage the reduction of chemicals in swimming pools," he said, AFP reported.
​