Health Highlights: Oct. 7, 2011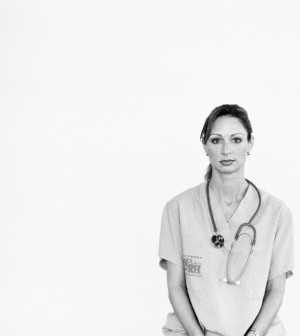 Here are some of the latest health and medical news developments, compiled by the editors of HealthDay:
New Website Lists Health Insurance Increases
A new website that enables consumers to check if a health insurer has raised its rates has been introduced by the U.S. Department of Health and Human Services. The site also explains a company's reasons for raising its rates.
"We are taking a good, hard look at why insurance companies are seeking to raise your rates, why your premiums might be going up, and making sure these decisions are public and justified," HHS Secretary Kathleen Sebelius said in a news release, USA Today reported.
"This is just a start, and over time we will be reporting more of these requests," she added.
This type of information was largely unavailable before but all insurance companies must now file rate raises with the HHS under the new health care law, USA Today reported.
The website address is http://companyprofiles.healthcare.gov/.
—–
Texting Doubles Drivers' Reaction Times: Study
Texting while behind the wheel more than doubles a driver's reaction time, a new study says.
Researchers found that reaction times while reading or writing a text message were three to four seconds, compared with one to two seconds when not texting, CBS News and the Associated Press reported.
The Texas Transportation Institute study included 42 drivers, ages 16 to 54, who drove on a closed course.
"Our findings suggest that response times are even slower than what we originally thought," said study manager Christine Yager, CBS/AP reported. "Texting while driving basically doubles a driver's reaction time and makes the driver less able to respond to sudden roadway dangers, if a vehicle were to make a sudden stop in front of them or if a child was to run across the road."
—–
Consider Costs When Determining Essential Health Benefits: Report
Cost should be considered when deciding what health benefits must be provided by insurance plans under the new U.S. health care law, says a report released Thursday by the Institute of Medicine of the National Academy of Sciences.
It also said the cost of any new benefits should be "offset by savings" in other areas of the healthcare system, The New York Times reported.
When defining "essential health benefits," the federal government should attempt to ensure that the average premium doesn't exceed benchmarks set by the health and human services secretary.
The report by an 18-member panel does not suggest specific services that should be covered. Instead, it recommends how the health and human services secretary should define the minimum benefits, The Times reported.
"Costs must be taken into account," the panel said. "Unless we are able to balance the cost with the breadth of benefits, we may never achieve the health care coverage envisioned in the Affordable Care Act. If the benefits are not affordable, fewer individuals will buy insurance. And if health care spending continues to rise so rapidly, the benefits will begin to erode."
—–
​