Health Highlights: Oct. 5, 2012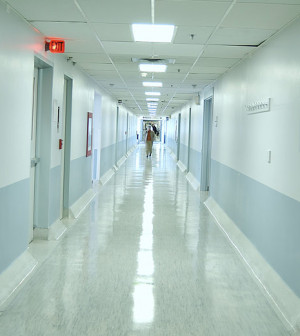 Here are some of the latest health and medical news developments, compiled by the editors of HealthDay:
Salmonella at Plant That Made Nut Products Linked to Outbreak
Samonella was found on various surfaces at a New Mexico plant that produced nut butters linked to a food poisoning outbreak that has sickened 35 people in 19 states, the U.S. Food and Drug Administration said Friday.
The Sunland Inc. plant in Portales supplied nut butters to Trader Joe's and other major retailers. The company has expanded its original recall to include all nut butter products produced at the plant between March 1, 2010 and Sept. 24, 2012, NBCNews.com reported.
The expanded recall now covers 150 products, including peanut butter, almond butter, cashew butter and tahini products, roasted blanched peanuts and several varieties of flavored butters and spreads.
FDA officials said they had not isolated the specific strain of salmonella found at the plant, but Washington state officials isolated the outbreak strain of salmonella Bredeney from a jar of peanut butter purchased by an infected patient, NBCNews.com reported.
The Sunland recall has triggered additional recalls from retailers including Whole Foods, Harry & David and others, the network said.
—–
Generic Antidepressant Pulled From Market
A generic version of the popular antidepressant Wellbutrin is being taken off the market after a U.S. Food and Drug Administration analysis showed that it does not work properly.
FDA tests found that the generic drug Budeprion XL 300 released its key ingredient into the blood faster than the brand name drug. The FDA told Teva Pharmaceuticals to withdraw its generic drug, the AP reported.
In 2008, the FDA issued an update that said Budeprion XL 300 and Wellbutrin were essentially the same. That review was conducted after hundreds of patients complained that the generic drug was ineffective or caused side effects such as anxiety, insomnia and headaches.
The FDA's own study of the generic and brand name drug was completed in August, the AP reported.
—–
Lawmakers Seek Release of Lou Gehrig's Medical Records
A group of Minnesota lawmakers wants Lou Gehrig's medical records made public to find out if the famous baseball player actually died of the disease that carries his name or whether repeated concussions were a factor in his death.
The neurological disease amyotrophic lateral sclerosis (ALS) is also called Lou Gehrig's disease.
The New York Yankees star died in 1941. His medical records are held by the Minnesota-based Mayo Clinic, which opposes releasing them, and experts are skeptical that they will prove anything, the Associated Press reported.
The records "probably won't show anything," conceded Rep. Phyllis Kahn, a Minneapolis Democrat and self-described baseball fanatic. "But just in case they might it's ridiculous not to look at them," she said.
Kahn and some colleagues want to change state law to enable them to gain access to Gehrig's medical records, the AP reported.
Gehrig, a Hall of Famer, suffered several concussions during his baseball career, and also played football at Columbia University.
Kahn said her request was prompted by a 2010 study that suggested a potential link between repetitive brain trauma in athletes and ALS, the news service reported.
​