Health Highlights: Oct. 29, 2010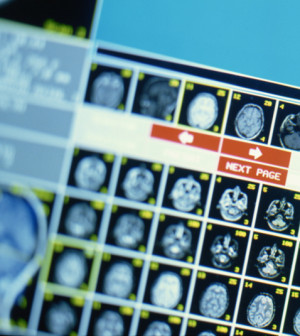 Here are some of the latest health and medical news developments, compiled by the editors of HealthDay:
Sandoz Recalls Methotrexate
Possible contamination with glass flakes has prompted the recall of two sizes of methotrexate injection vials sold under the Sandoz and Parenta brands, German drug maker Sandoz announced Thursday.
The company said the flakes may occur due to delamination of glass used to make the 50 milligram and 250 milligram vials. The flakes could cause serious harm or death, but Sandoz has not received any reports of such incidents, the Los Angeles Times reported.
The drug maker said patients should immediately stop using the products included in the recall, which covers 24 lots.
Methotrexate is used to treat severe cases of psoriais and rheumatoid arthritis, as well as leukemia, breast cancer, and other cancers, the Times reported.
—–
Travelers to Haiti Must Take Precautions: CDC
People traveling to Haiti need to take precautions to protect themselves from cholera, says the U.S. Centers for Disease Control and Prevention.
The agency noted that many Haitian-Americans go to Haiti to visit family and friends to celebrate All Saints' Day and All Souls' Day.
The CDC offers the following travel tips:
Take water purification tablets or other supplies to ensure you have safe drinking water.
Only eat food that is thoroughly cooked and hot.
Wash your hands often with soap and water.
Pack oral rehydration salts to use if you get sick with diarrhea. Use safe water to make your oral rehydration solution.
If you develop watery diarrhea while in Haiti, start drinking oral rehydration solution immediately and go to a clinic.
If you develop water diarrhea within five days of returning from Haiti, seek medical care right away.
—–
Pfizer Recalls More Bottles of Lipitor
Two more customer reports of musty odors have led Pfizer Inc. to recall another 38,000 bottles of the cholesterol-lowering pill Lipitor, bringing to 369,000 the total number of bottles recalled since August.
In an e-mailed statement, the company said the odor is consistent with the presence of a chemical called TBA, which is used as a fungicide and wood preservative. Pfizer said it prohibits the use of wood treated with TBA in shipments of it products, Bloomberg news reported.
A medical assessment of the tainted bottles concluded that the health risk "appears to be minimal," according to Pfizer.
TBA was linked to recalls earlier this year of Tylenol and other Johnson & Johnson over-the-counter medicines, Bloomberg reported.
—–
Weight-Loss Drug Qnexa Rejected by FDA
A highly-anticipated experimental diet pill called Qnexa has been rejected by the U.S. Food and Drug Administration.
The agency wants additional study results and information on the drug's potential health threats, California-based drug maker Vivus Inc. said in a news release Thursday, the Associated Press reported.
The company said it plans to respond to the FDA in about six weeks.
Some experts had considered Qnexa to be the most promising weight-loss drug in more than a decade.
But in July, an FDA expert panel recommended that the agency not approve Qnexa because it was associated with a number of dangerous side effects, including heart palpitations, birth defects, suicidal thoughts and memory lapses, the AP reported.
Last Saturday, the FDA rejected another experimental weight-loss drug called lorcaserin due the development of tumors in rats during early stage testing.
—–
McDonald's Fined for Manager's Weight Gain
McDonald's has been ordered to pay a former franchise manager in Brazil $17,500 because he gained 65 pounds while working at the outlet for 12 years.
The unnamed 32-year-old man said he gained the weight because he had to sample food products every day in order to check the quality. He did this because McDonald's employed "mystery clients" who made random visits to restaurants and assessed the food, service and cleanliness, reported The Guardian in the U.K.
In addition, McDonald's offered free lunches to employees, the man said.
The Brazilian court ruling can be appealed by McDonald's, The Guardian reported.
—–
Experts Debate Increased HPV Vaccination for Males
The pros and cons of more widespread use of human papillomavirus (HPV) vaccines in boys and young men are being debated by U.S. government vaccine advisers.
They must also decide whether a program for boys would drain meager resources from a vaccination campaign for girls that's had poor success, The New York Times reported.
Two vaccines — Gardasil and Cervarix — are approved for use in both sexes to protect them against HPV, which can cause genital warts and cervical, anal and some head and throat cancers. HPV can be passed through vaginal, anal or oral sex.
Each year in the United States, about 800 men get HPV-related penile cancer, 1,100 men get HPV-related anal cancer, and 5,700 men get HPV-related head and neck cancer, according to the Centers for Disease Control and Prevention.
The government advisory committee must decide if the cost of vaccinating all boys is worth preventing those numbes of cases. But they also have to consider the fact that vaccinating males against HPV also helps prevent cervical cancer in their female sex partners, the Times reported.
The committee heard study findings that suggest when HPV vaccination rates are low in females (the current situation in the U.S.), vaccinating males isn't as cost-effective as efforts to boost vaccination rates in females. The study also said that when HPV vaccination rates in females are high, vaccination of males is not cost-effective.
Currently, the HPV vaccination rate for boys ages 11 to 17 is less than one percent, but the rate for male college students is closer to 15 percent, according to Dr. James C. Turner, a liaison to the committee from the American College Health Association, the Times reported.
​