Health Highlights: Oct. 15, 2012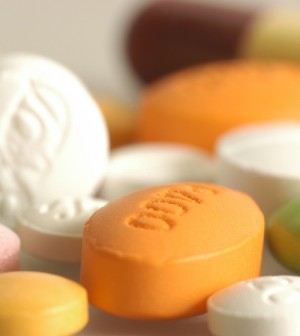 Here are some of the latest health and medical news developments, compiled by the editors of HealthDay:
Nobel Economics Prize Awarded for Match-Making Research
The 2012 Nobel economics prize was awarded Monday to two American scholars for their research on match-making in markets where prices aren't the deciding factor, including pairing human organs with transplant recipients and student doctors with hospitals.
The recipients are Alvin Roth, 60, and Lloyd Shapley, 89. Roth is a professor at Harvard University and Harvard Business School. Shapley is a professor emeritus at the University of California, Los Angeles, the Associated Press reported.
"There are economic problems that can't be solved with normal market mechanisms," prize committee member Peter Gardenfors said. "With these matchings there is no money involved so the main thing is to follow what kind of preferences people have — who wants to be matched with whom — and find a good solution to that."
Along with the health-field applications, the work by Roth and Shapley can be used in a number of other areas, including matching students with schools and refugees with housing, the AP reported.
—–
Industry Groups Sue to Block NYC Sugary Drinks Law
Beverage makers and other business groups have launched a lawsuit to try to block New York City's new law that would restrict sales of super-sized, sugary drinks.
Mayor Michael Bloomberg has called the regulation, set to take effect in March, a reasonable way to fight obesity. Soda companies, restaurateurs and other businesses think it is unfair and undemocratic, the Associated Press reported.
"For the first time, they're telling New Yorkers how much of certain safe and lawful beverages they can drink," said Caroline Starke, a spokeswoman for the business groups.
The city has won previous fights over banning smoking in bars and offices and making fast-food restaurants list calorie counts on their menus, noted Marc LaVorgna, a spokesman for the mayor, the AP reported.
—–
Sunland Recall Expanded to Include Raw, Roasted Peanuts
Raw and roasted peanuts have been added to a recall of peanut butter and other nut products associated with a salmonella outbreak.
The outbreak, linked to New Mexico company Sunland Inc., has sickened 35 people in 19 states but there are fears those numbers could grow, ABC News reported.
More than 400 products have been added to the list of recalled items, according to lists released by Sunland and the U.S. Food and Drug Administration. Everything made at Sunland's contaminated plant since March 2010 has been recalled.
"All of the illnesses that have been investigated are related to the peanut butter products that are from the one plant," said Robert Tauxe of the Centers for Disease and Control and Prevention, ABC News reported.
—–
Nature's Recipe Dog Treats Recalled
Dog treats that could be contaminated with salmonella are being recalled by Kansas-based Nature's Recipe.
The recalled "Nature's Recipe Oven Baked Biscuits with Real Chicken" were sold in 19-ounce stand-up resealable pouches that are marked with the Lot Codes 2199TP or 2200TP, a UPC Code of 30521 51549, and a "Best If Used By Date" stamp of "10 11 13" and "10 12 13," the Associated Press reported.
The products were sold across the United States, primarily at pet specialty retailers. Consumers should immediately discard the recalled treats, the company said.
No pet or human illnesses have been reported in connection with the treats, but Nature's Recipe said pet owners should monitor themselves and their dogs for signs of salmonella illness and seek medical care if needed, the AP reported.
​