Health Highlights: Oct. 14, 2011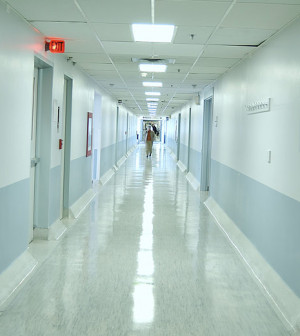 Here are some of the latest health and medical news developments, compiled by the editors of HealthDay:
Double Hand Transplant Takes More Than 12 Hours
A rare double hand transplant has been performed by a team at Brigham and Women's Hospital in Boston.
The surgery on 65-year-old Richard Mangino took more than 12 hours and involved more than 40 surgeons, nurses and support staff, the Associated Press reported.
Mengino lost his arms below the elbows and his legs below the knees after developing sepsis in 2002. He received multiple new tissues, including tendons, ligaments, muscles, bones, blood vessels and skin on both the right and left forearms and hands.
Brigham and Women's performed its first double hand transplant in May and similar operations have been done at several other U.S. hospitals, the AP reported.
—–
More Top-Rated Booster Seats Available in U.S.
The selection of car booster seats in the U.S. that offer good protection for young children has grown significantly in recent years, according to the Insurance Institute for Highway Safety.
The institute checked more than 80 models this year and concluded that 31 of them would correctly position a seatbelt in any type of vehicle. There were 21 top-rated seats in 2010 and only nine in 2009, ABC News reported.
The seats are typically used with children ages 4 to 8 and are designed to boost the children's bodies so they fit properly into seatbelts.
"We're encouraged that there are more top-rated seats available for parents," Anne McCartt, senior vice president of the institute, told ABC News. "We think a lot of that is that manufacturers are paying attention to our ratings and modifying their seats or introducing new seats that do a good job."
—–
Possible to Maintain Weight Loss for Long Time: Study
Many overweight people who lose a large number of pounds keep them off for at least a decade, a new study says.
Researchers looked at 3,000 dieters who have been in the National Weight Control Registry for more than 10 years. The registry includes 10,000 people who have lost 30 pounds or more and have kept the weight off for a year or more, USA Today reported.
The 3,000 people in the study weighed an average of 224 pounds before their weight loss and shed an average of 69 pounds. They maintained an average loss of 52 pounds after five years and an average loss of 51 pounds after 10 years.
The study was presented at an Obesity Society meeting.
While some gradual weight gain over time is normal, this study shows that it's possible to maintain a substantial weight loss for at least 10 years, said registry co-investigator Graham Thomas, an assistant professor at Brown University, USA Today reported.
—–
Drugs Found in One-Third of Dead Drivers
Drugs were detected in one-third of nearly 14,000 U.S. drivers who were tested after they died in crashes, a federal government study says.
The examination of 2009 national highway fatality showed that narcotics and depressants were more likely to be found in the bodies of dead drivers age 45 or older, while marijuana was the most common drug found in those younger than 24, the Washington Post reported.
The Office and National Drug Control and Policy also found that 48 percent of dead drivers who tested positive for drugs also had been drinking.
The study was released to coincide with a White House summit on the issue scheduled for Friday and as federal highway safety officials urged state legislators to take stronger action against drugged driving.
"We already know the dangers of driving under the influence of alcohol, and a growing body of research indicates that drugged driving is also a concern, especially for young drivers aged 15 to 20 who are at particularly high risk for traffic crashes," said National Highway Traffic Safety Administration Administrator David Strickland, the Post reported.
—–
Birth Control Pill Affects Women's Preferences in Men: Study
Women who were using birth control pills when they met a man were more likely to stay in that relationship than those using others forms of contraception, a new study says.
But it also found that the partners of the women who weren't taking the Pill tended to be more handsome and better in bed, msnbc.com reported.
The Czech and Scottish researchers' study of 2,500 women was published online Wednesday by the journal Proceedings of the Royal Society B.
The Pill evens out menstrual cycle-related hormonal variations that affect how women judge men as potential mates, the researchers explained.
During ovulation, women are typically attracted to more masculine men because they're likely to be better breeders. But the Pill's smoothing effect on hormone variations makes women more likely to accept an average-looking guy who is a good provider, msnbc.com reported.
​