Health Highlights: Oct. 13, 2011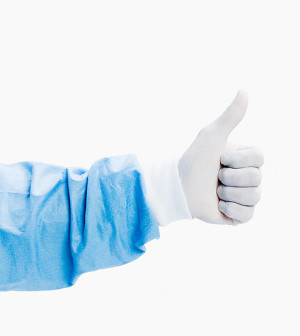 Here are some of the latest health and medical news developments, compiled by the editors of HealthDay:
Birth Control Pill Affects Women's Preferences in Men: Study
Women who were using birth control pills when they met a man were more likely to stay in that relationship than those using others forms of contraception, a new study says.
But it also found that the partners of the women who weren't taking the Pill tended to be more handsome and better in bed, msnbc.com reported.
The Czech and Scottish researchers' study of 2,500 women was published online Wednesday by the journal Proceedings of the Royal Society B.
The Pill evens out menstrual cycle-related hormonal variations that affect how women judge men as potential mates, the researchers explained.
During ovulation, women are typically attracted to more masculine men because they're likely to be better breeders. But the Pill's smoothing effect on hormone variations makes women more likely to accept an average-looking guy who is a good provider, msnbc.com reported.
—–
CooperVision Issues New Contact Lens Recall Announcement
The U.S. Food and Drug Administration's pressure on CooperVision has pushed the California-based company to boost efforts to publicize a recall of 600,000 contact lenses linked to red eye, pain and blurred vision.
Coopervision issued its second announcement in two months about the recall of Avaira Toric contact lenses, which contain a residue caused by a manufacturing problem, the Associated Press reported.
The first recall was announced by the company on Aug. 19 and focused on more than 7,000 eye care professionals who sell the lenses.
But the FDA said Tuesday that CooperVision needed to make a larger effort to alert consumers about the recalled contact lenses. If the company didn't do it, the FDA said it would issue a public recall.
Late Wednesday, an FDA spokeswoman said the agency is reviewing CooperVision's latest recall announcement to determine if it's adequate, the AP reported.
—–
U.S. Birth Rate Fell During Recession
There was a steep drop in the U.S. birth rate during the recession, a new study finds.
The analysis of preliminary data from 2010 showed that birth rates fell to 64.7 births per 1,000 women ages 15 to 44, compared with 69.6 per 1,000 in 2007, The New York Times reported.
Only two states — North Dakota and Maine — showed slight increases in their birth rates from 2008 to 2009. Birth rates declined in all other states and the sharpest drop was a 7.2 percent decrease in Arizona, according to the Pew Research Center study.
Birth rate decreases from 2008 to 2009 were 5.9 percent among Hispanic women, 2.4 percent among black women and 1.6 percent among white women, The Times reported.
​