Health Highlights: Oct. 11, 2012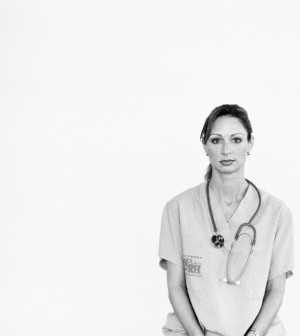 Here are some of the latest health and medical news developments, compiled by the editors of HealthDay:
Robin Roberts Leaves Hospital After Bone Marrow Transplant
"Good Morning America" host Robin Roberts has returned home from the hospital three weeks after she underwent a bone marrow transplant for a blood and bone marrow disease called MDS.
Roberts' sister was the donor, the Associated Press reported.
Leaving hospital is the first big step in her recovery, but it will take time for Roberts to build up her immune system and gather strength, her doctor said.
On Wednesday, "Good Morning America" aired a story about Roberts' homecoming, the AP reported.
—–
Three Alzheimer's Drugs to Be Tested in Study
Three different types of Alzheimer's drugs will be tested in the first large-scale international study to prevent the disease in people with a variety of gene mutations known to cause the condition that destroys memory and thought.
The study will start early next year and will involve 160 people from the United States, Britain and Australia. Most of the participants will not yet have symptoms of Alzheimer's, but they would be expected to start showing declines in memory and thinking within five years unless the drugs are effective, The New York Times reported.
The three drugs to be used in the study were selected from 15 submitted by pharmaceutical companies. The drugs were selected by a committee based on the best evidence of effectiveness and the least risk of dangerous side effects.
The three drugs chosen for the study are gantenerumab, made by Roche, and two drugs made by Eli Lilly and Company, one called LY2886721 and the other called solanezumab, The Times reported
The drugs target beta amyloid, a protein that forms the brain plaques that are the hallmark of Alzheimer's.
Study results will come quickly, according to Maria Carrillo, vice president of medical and scientific relations at the Alzheimer's Association, which contributed $4.2 million to the study. That's more than twice as much as the association has even spent on a grant.
Within a few years, researchers should know which drug, if any, is effective, Carrillo said.
"It's an exciting opportunity," Dr. Ronald Petersen, director of the Alzheimer's Disease Research Center at the Mayo Clinic, told The Times. He is not involved in the study.
After repeated failures in studies testing treatments in people who already have Alzheimer's, researchers said studies need to be conducted in people who do not yet have the disease. Proponents argue that the time to tackle Alzheimer's is before the brain is irreversibly damaged.
In related news, another study starting next year will look at an extended family in Columbia that shares a gene mutation that causes Alzheimer's. In a third study, researchers will look at people in the U.S. age 70 and older who do not have any known gene mutations linked to Alzheimer's and who seem perfectly healthy, but have signs of the disease on brain scans, The Times reported.
—–
Ensure Privacy of DNA Tests: Presidential Commission
New privacy protections are needed if they United States is to realize the enormous medical potential of gene mapping, says a presidential commission report being released Thursday.
In about half the states, it's legally possible for someone to collect another person's DNA and send it to a laboratory in order to have it analyzed and reveal what diseases the person may develop in the future, according to the Presidential Commission for the Study of Bioethical Issues, the Associated Press reported.
Currently, the high cost of DNA testing makes this type of scenario highly unlikely. But the commission said the price is falling so quickly that the technology could soon become common in doctors' offices, which leads to ethical issues about how, when and with whom the results of such tests may be shared.
The commission said if public trust is lacking, people may be reluctant to allow scientists to study their genetic information, which is crucial to finding better ways to fight disease, the AP reported.
—–
Mini-Wheats Recalled Over Possible Metal Fragments
Certain packages of Mini-Wheats Bite Size cereal are being recalled due to the possible presence of metal fragments, Kellogg says.
There have been no reports of injures caused by fragments of metal mesh from a faulty manufacturing part. The company said the voluntary recall was announced as a precautionary measure, ABC News reported.
The recall covers about 282,000 cases of Frosted Mini-Wheats Bite Size Original and Mini-Wheats Unfrosted Bite Size cereal with the letters KB, AP or FK before or after the best-before date. The recalled products include cereal boxes and single-serving bowls.
The company said the odds of metal fragments making their way into the food is low, as is the risk of anyone being injured, ABC News reported.
—–
U.S. Annual Death Rate Reaches Record High as Population Ages
The number of Americans who died passed the 2.5 million mark for the first time last year, mainly due to a population that is both growing and aging.
Statistics released Wednesday by the U.S. Centers for Disease Control and Prevention (CDC) found that U.S. deaths in 2011 rose by 45,000 over 2010, but the trend reflects a growing population, not a decrease in Americans' health.
"If you have an older population, of course you have more deaths," Qian Cai, a demographer at the University of Virginia, told the Associated Press. "That doesn't mean the population is less healthy or less vital."
In fact, the rate of deaths per 100,000 people has fallen to a record low, the CDC noted.
Also in the report:
Life expectancy for a child born in 2011 is now 78 years, 8 months, unchanged from 2010.
The gap in life expectancy between women and men is shrinking. In 1979 women lived an average of 8 years longer than men, but that shrank to 5 years by 2011.
Half of Americans die from either heart disease or cancer, but death rates from both illnesses have continued to decline, as have death rates for stroke, Alzheimer's disease and kidney disease.
Infant mortality remains low, dropping slightly to just over 6 deaths per every 1,000 births.
Deaths from pneumonitis are rising — not surprising, experts say, since it is often an illness of old age.
Even though the number of Americans who are dying is on the rise, the population is continuing to grow due to the number of births and influx of immigrants, the AP said.
—–
​