Health Highlights: Oct. 11, 2011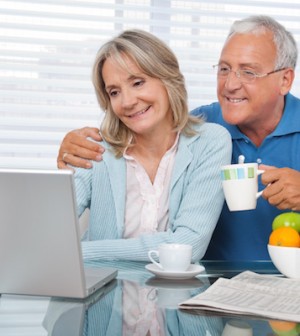 Here are some of the latest health and medical news developments, compiled by the editors of HealthDay:
Leukemia Drug Linked to Lung Problem: FDA
The leukemia drug Sprycel can cause abnormally high blood pressure in patients' lung arteries, the U.S. Food and Drug Administration is telling doctors.
The agency said the Bristol-Myers Squibb drug will carry a new warning about the increased risk of pulmonary arterial hypertension, which has been reported in patients taking Sprycel for more than a year, the Associated Press reported.
Pulmonary arterial hypertension can cause shortness of breath, swelling of the limbs and fatigue.
The FDA also advised doctors to evaluate patients for lung and heart problems before deciding whether to prescribe Sprycel, which is approved to treat adults with two forms of leukemia, the AP reported.
—–
FDA May Warn About Avaira Toric Contact Lenses: Report
U.S. health officials are threatening to issue a public health warning about recalled Avaira Toric contact lenses.
The Food and Drug Administration says Fairport, N.Y.-based CooperVision Inc. has so far failed to obey a request to broaden notification of problems with certain lots of the contact lenses. The problems range from blurry vision to torn corneas, msnbc.com reported.
The contact lenses, which were recalled in August due to unidentified "residue," are sold at stores such as Wal-Mart, Costco and LensCrafters.
"Absent prompt and adequate communication by CooperVision, the FDA may independently share its concerns about Avaira Toric contact lenses," agency spokeswoman Morgan Liscinsky said in an e-mail, msnbc.com reported.
—–
Neuroscientists Develop Means of Making Brain 'See-Through'
Neuroscientists who developed a way to turn the brain's opaque gray matter into a see-through substance say this technique may help reveal the physical basis of memories, personality traits and perhaps even consciousness.
The Japanese team created a chemical mixture that turns dead biological tissue from a colored lump into something resembling translucent jelly, The New York Times reported.
The research appears in the journal Nature Neuroscience.
Currently, the scientists are using the new technique to create a map of the underlying architecture of mouse brains, which are far less complex than human brains. But the team believes that the transparency solution will work just as well on human brains, the Times reported.
​