Health Highlights: Nov. 8, 2010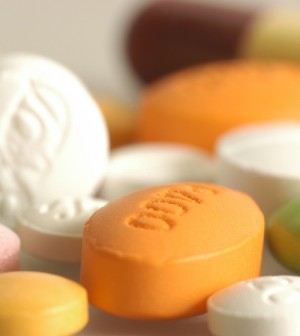 Here are some of the latest health and medical news developments, compiled by the editors of HealthDay:
Drowsy Driving a Major Problem: Survey
About 41 percent of U.S. drivers who took part in a new survey said they have fallen asleep at the wheel at some point in their lives, and 11 percent said it happened to them in the last year.
Some drivers were asleep for more than a minute on a multi-lane highway, according to the telephone survey of 2,000 people ages 16 and older. It was conducted by the AAA Foundation for Traffic Safety, the Chicago Tribune reported.
The AAA also analyzed National Highway Traffic Safety Administration data and found that drowsy driving was a contributing factor in 16.5 percent of fatal crashes in the United States.
Among the other findings:
Men were 61 percent more likely than women to be involved in crashes involving drowsy driving.
Drivers ages 16 to 24 were 78 percent more likely to have been drowsy prior to an accident than drivers ages 40 to 59.
In crashes involving drowsy driving, more than half the drivers drifted into other lanes or off the road.
The study's release Monday coincides with Drowsy Driving Prevention Week, the Tribune reported.
—–
Costco Cheese Implicated in E. Coli Outbreak: FDA
Gouda cheese sold at Costco stores has been linked to an E. coli outbreak in which 25 people have become ill, says the U.S. Food and Drug Administration.
The Bravo Farms Dutch Style Raw Milk Gouda Cheese was offered for sale and in-store tasting at Costco stores in Arizona, California, Colorado, New Mexico and Nevada between October 5 and November 8, CNN reported.
Consumers with the cheese (Costco item 40654) should dispose of it in a closed plastic bag and place it in a sealed trash can, the FDA recommended. Costco is also offering refunds to people who return the cheese.
Bloody diarrhea, stomach cramps and dehydration are among the symptoms of E. coli. In extreme cases, patients can suffer kidney failure. The FDA said people who believe they have E. coli symptoms should contact a health care provider, CNN reported.
—–
Britax Recalls 23,000 Infant Car Seats
About 23,000 infant care seats that may have faulty harness clips are being recalled by Britax Child Safety Inc. of Charlotte, N.C.
The clip on the chest of car seats can break loose and pose a laceration or choking hazard, says the U.S. Consumer Product Safety Commission, the Associated Press reported.
So far, Britax has received three reports of cuts and scratches and one report of a child placing a broken clip in his mouth.
The Chinese-made seats were sold across the U.S. and on the Britax website from June 2009 to October 2010, the AP reported.
Consumers can get a free repair kit by calling Britax at 888-427-4829.
​