Health Highlights: Nov. 7, 2011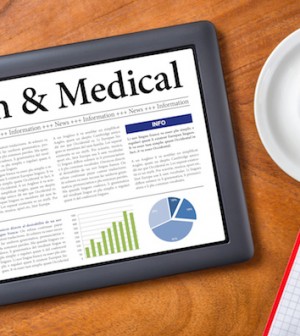 Here are some of the latest health and medical news developments, compiled by the editors of HealthDay:
MRSA Boosts Death Risk in Kids With Flu: Study
Previously health children hospitalized with flu are more likely to die if they're also infected with a "superbug," methicillin-resistant staphylococcus aureus (MRSA), according to a new study.
Researchers analyzed data on 838 boys and girls under 21 admitted to 35 pediatric intensive care units across the United States during the 2009-10 outbreak of H1N1 swine flu, The New York Times reported.
Nearly three-quarters of the children had one or more pre-existing chronic health issues, such as asthma, a weakened immune system, and cardiovascular neurological or gastrointestinal conditions.
Seventy-five (9 percent) of the children died, including 18 who had no health problems before being hospitalized for the flu.
The researchers identified a number of factors associated with increased risk of death among all the children in the study: being female; being immune-compromised; flu infection of the brain or heart; and co-infection with MRSA, The Times reported.
But in previously healthy children, only MRSA infection predicted death and those with MRSA infection were eight times more likely to die than those who were not infected.
The study was published Monday in the journal Pediatrics.
The finding are significant because MRSA is a growing problem among healthy children.
MRSA "used to be seen only in hospitalized people or people who worked in health care facilities," said Dr. Michael Cappello, a professor of pediatric infectious disease at Yale, The Times reported. "This is no longer the case."
—–
Sending Chickenpox Virus Through Mail Dangerous and Illegal
Parents are being warned not to give their children lollipops or other items purportedly contaminated with the chickenpox virus.
Not only is it a bad idea, it's illegal, said Jerry Martin, U.S. attorney for the Middle District of Tennessee, CBS News and the Associated Press reported.
He issued the caution after hearing news reports that some parents with a distrust of childhood vaccinations are going on Facebook to ask strangers for lollipops, spit or other items from children who have chickenpox in hopes of conferring immunity.
It's a federal crime to send viruses or diseases across state lines, Martin said.
And while it's highly unlikely that any of the mailed items will give children chickenpox, they could carry much more dangerous viruses, such as hepatitis, said Isaac Thomsen, a pediatric infectious diseases specialist at Vanderbilt Children's Hospital, CBS News/AP reported.
——
Half of U.S. Students Sexually Harassed: Survey
A new survey finds that 48 percent of U.S. students in grades 7 through 12 experienced some form of sexual harassment from other students during the 2010-11 school year.
The sexual harassment occurred in various ways, including physical contact, malicious rumors, and via email, texting and social media. The American Association of University Women poll included 1,002 girls and 963 boys at public and private schools nationwide, the Associated Press reported.
At least one form of sexual harassment was reported by 56 percent of the girls and 40 percent of the boys.
Nearly one-third of the students who were victims of sexual harassment said it made them feel sick to their stomach, affected their study habits, or made them reluctant to go to school, the AP reported.
Only 9 percent of affected students reported the incident to a teacher, guidance counselor or other adult at school. Others talked to parents or friends, but half of the victims did nothing about the harassment.
—–
​