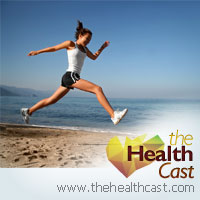 Here are some of the latest health and medical news developments, compiled by the editors of HealthDay:
White House Seeks $6.2 Billion to Fight Ebola
Congress is being asked for $6.2 billion in emergency funds to fight the Ebola outbreak in West Africa and to protect the United States against the possible spread of the deadly disease.
President Barack Obama's request includes $2 billion for the U.S. Agency for International Development, $2.4 billion for the Department of Health and Human Services, $127 million for the Department of State, $112 million for the Pentagon, and more than $1.5 billion for a contingency fund, the Associated Press reported.
The more than $4.6 billion in immediate spending would be used to combat the Ebola outbreak in West Africa, speed development and testing of vaccines and other treatments, improve the public health system in the U.S., and help at-risk countries detect and respond to Ebola.
The Obama administration would like prompt action on the funding request. It will be reviewed by appropriators, according to House Speaker John Boehner's office.
"We'll continue to work with our members and the administration to ensure we are doing everything we can to protect the public from a deadly disease," Boehner spokesman Kevin Smith said, the AP reported.