Health Highlights: Nov. 30, 2017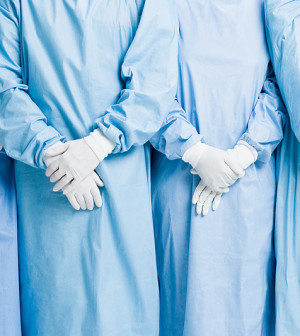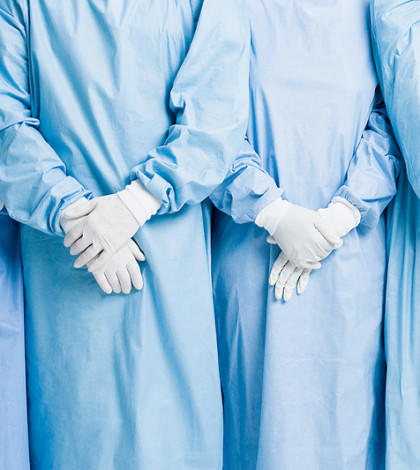 Here are some of the latest health and medical news developments, compiled by the editors of HealthDay:
Trump Administration Changes to School Nutrition Rules Slammed by Experts
U.S. health experts are slamming a Trump administration proposal to allow school cafeterias to opt out of providing whole grain products and to serve salty food and low-fat sweetened milk.
"This new rule deserves an 'F,'" said American Heart Association CEO Nancy Brown, NBC News reported. "It fails the test when it comes to helping our kids eat healthier at school."
The U.S. Agriculture Department announced the proposed new rule on Wednesday and said it would be introduced during the 2018-19 school year. It changes Obama administration standards meant to provide school children with more nutritious meals.
"Schools need flexibility in menu planning so they can serve nutritious and appealing meals," U.S. Secretary of Agriculture Sonny Perdue said in a statement.
"The interim final rule published today gives schools the option to serve low-fat (1 percent) flavored milk. Currently, schools are permitted to serve low-fat and non-fat unflavored milk as well as non-fat flavored milk," according to the USDA.
"States will also be allowed to grant exemptions to schools experiencing hardship in obtaining whole grain-rich products acceptable to students during School Year (SY) 2018-2019."
The USDA said the new rule also relaxes requirements on schools until 2021 so there is "more time to procure and introduce lower sodium food products, allow food industry more time for product development and reformulation, and give students more time to adjust to school meals with lower sodium content."
But Brown countered that U.S. schools are not having any difficulty meeting the Obama administration standards for nutritious food.
"In the last five years, nearly 100 percent of the nation's participating schools have complied with updated school meal standards. Kids across the country have clearly benefited from these changes," Brown said in a statement, NBC News reported.
"Their meals have less salt, sugar and saturated fat, and they eat 16 percent more vegetables and 23 percent more fruit. Why would the USDA want to roll back the current standards and reverse this excellent progress?"
A few years ago, the Centers for Disease Control and Prevention assessed the effects of the Obama administration rules and found that more than 97 percent of schools provided a whole grain option at breakfast and 94 percent did so at lunch, NBC News reported.
Nearly 80 percent of school cafeterias offered two or more vegetables and two or more fruits for lunch, although only just over half had moved from salty canned vegetables to low-sodium options, the CDC found.
The changes proposed by the Trump administration "do not reflect the tremendous progress and success we have seen from schools across the country in meeting or exceeding national guidelines for healthier school meals," Howell Wechsler, CEO of the Alliance for a Healthier Generation, said in a statement, NBC News reported.
—–
Dogs Smarter than Cats: Study
Dogs are smarter than cats, according to a new study that may settle a debate that's long had the fur flying between dog and cat lovers.
U.S. researchers assessed different carnivorous animals to determine how many neurons they have in the cerebral cortex, which is the largest part of the brain and is associated with thinking, planning and other complex behaviors, the Daily Mail newspaper in the U.K. reported.
The number of cortical neurons is a hallmark of intelligence, the Vanderbilt University team said. They found that dogs have about 530 million cortical neurons while cats have about 250 million. Humans have about 16 billion.
In terms of brain size to cortical neuron ratio, the researchers found that one of the most intelligent animals is the raccoon. Their brain is the same size as a cat, but their cortical neuron density is similar to that of a dog, the Daily Mail reported.
—–
Scientists Report Major Advance Toward Creation of Artificial Organisms
A major advance toward the creation of artificial organisms is described in a paper by U.S. scientists.
In an entirely new approach to genetic engineering, the team in San Diego developed a microbe whose genetic material included some lab-made instructions, the Washington Post reported.
The microbe was able to live, reproduce and to produce proteins, including molecules never before used by living organisms, according to the paper published Wednesday in the journal Nature.
This success could eventually lead to the ability to create organisms that can produce unique proteins that may be used to make better medicines and even change the function of cells, the Post reported.
"It's wave front stuff; this is the edge of science," according to Andrew Ellington, a biochemist at the University of Texas at Austin who was not involved in the research. "We are better learning how to engineer living systems."
​