Health Highlights: Nov. 3, 2010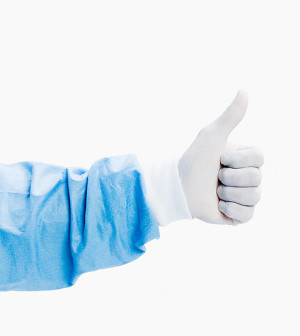 Here are some of the latest health and medical news developments, compiled by the editors of HealthDay:
Leukemia Claims Life Of 11-Year-Old 'Lion King' Actress
An 11-year-old girl who starred on Broadway in "The Lion King" died from leukemia Monday afternoon.
Shannon Tavarez, who played the young lion Nala in the hit musical, died at Cohen Children's Medical Center in Hyde Park, Long Island, said Katharina Harf, co-founder of the bone marrow donor center DKMS, the Associated Press reported.
A perfect bone marrow match for Tavarez could not be found, even though a massive publicity campaign resulted in the registration of 10,000 potential donors. As an alternative, Tavarez underwent an umbilical cord blood transplant in August.
Her illness forced Tavarez to quit "The Lion King" in April. She had shared the role of Nala with another girl and performed four shows a week for six months, the AP reported.
—–
Baby Born To 10-Year-Old Girl In Spain
A baby born to a 10-year-old girl in southern Spain is in good health, but officials are deciding whether to allow the mother and her family to retain custody of the newborn.
The father of the baby, born last week in the city of Jerez de la Frontera, is also a minor, said Micaela Navarro, the social affairs minister in Andalusia, the Associated Press reported.
The mother of the baby is of Romanian origin, according to Spanish newspapers. Medical personnel who attended the girl said her mother told them that giving birth at such a young age is common in their country, the daily Diario de Jerez reported.
Because they're still growing, young girls are at higher risk for problems during pregnancy, according to medical experts, the AP reported.
—–
Discovery May Lead To New Antiviral Drugs
An important discovery may lead to the development of new antiviral drugs to treat illnesses such as the common cold and gastroenteritis, say U.K. scientists.
It's long been thought that immune system antibodies could only combat viral infections by blocking or attacking viruses when they were outside cells. But the Medical Research Council team found that antibodies can enter cells and fight viruses from within, BBC News reported.
"Doctors have plenty of antibiotics to fight bacterial infections but few antiviral drugs," said study author Dr. Leo James. "Although these are early days, and we don't yet know whether all viruses are cleared by this mechanism, we are excited that our discoveries may open multiple avenues for developing new antiviral drugs."
The scientists emphasized that it will take years of research and testing to develop new antiviral treatments, BBC News reported.
The study appears in the journal Proceedings of the National Academy of Sciences.
—–
Alcohol Bigger Threat Than Cocaine or Heroin: Study
A new study concludes that alcohol is more dangerous overall than illegal drugs such as crack cocaine and heroin.
British researchers evaluated the dangers that a number of substances — including alcohol, marijuana, ecstasy, heroin and cocaine — posed to individuals and society as a whole, the Associated Press reported.
Heroin, crack cocaine and methamphetamine (crystal meth) were found to be most dangerous to individuals. Alcohol, heroin and crack cocaine cause the most damage to society as a whole, the researchers said.
Overall, alcohol was the most dangerous, followed by heroin and crack cocaine. Marijuana, ecstasy and LSD scored lower in terms of overall harm.
The study, funded by Britain's Center for Crime and Justice Studies, was published online Monday in The Lancet, the AP reported.
—–
​