Health Highlights: Nov. 28, 2012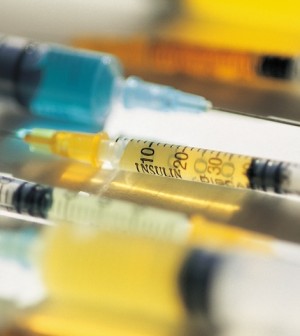 Here are some of the latest health and medical news developments, compiled by the editors of HealthDay:
Tobacco Companies Must Tell Public About Smoking Lies: Judge
U.S. tobacco companies must publish corrective statements to tell the public they lied about the dangers of smoking, a federal judge ordered Tuesday.
The corrective statements in various types of ads must also outline the health risks of smoking, including the fact that smoking causes an average of 1,200 deaths a day, the Associated Press reported.
In her ruling, Gladys Kessler of the United States District Court for the District of Columbia said each corrective statement ad must state that a federal judge has concluded that all the defendant tobacco companies "deliberately deceived the American public about the health effects of smoking."
The corrective statements are part of a case the federal government brought in 1999 and Kessler said they are based on specific findings of fact made by the court, the AP reported.
—–
FDA May Seek Outside Experts' Opinions About Energy Drinks
The advice of outside experts may be sought in order to determine if energy drinks pose any health risks, the U.S. Food and Drug Administration said in a letter released Tuesday.
Such outside advice could include a group such as the Institute of Medicine, which is part of the National Academy of Sciences, The New York Times reported.
Previously, FDA officials have said they were investigating possible health risks posed by the popular beverages, which contain high levels of caffeine. The letter is the first time the agency has said it might turn to outside experts and appears to signal a change in the FDA's approach to products such as Red Bull, Monster Energy and 5-Hour Energy.
The FDA letter comes after news that the agency received reports of 18 deaths and more than 150 injuries that may have involved energy drinks. The filing of such reports with the FDA does not prove that the drinks were responsible for an injury of death, The Times reported.
Energy drink makers insist that their products are safe.
—–
Simple Strategies Reduce Post-Surgery Infection Risk
Some simple strategies can greatly reduce patients' risk of developing infections after having surgery, suggest the results of a project conducted a seven major U.S. hospitals.
The standardized measures reduced infections after colorectal surgeries by nearly one-third (a total of 135 fewer infections) at the hospitals, saving nearly $4 million in infection-related costs, the Associated Press reported.
As part of the project, patients showered with special germ-fighting soap before surgery and surgery teams changed gowns, gloves and instruments during operations to prevent the spread of germs picked up during the procedures.
The project was directed by the Joint Commission hospital regulating group and the American College of Surgeons and the results were released Wednesday, the AP reported.
​