Health Highlights: Nov. 20, 2012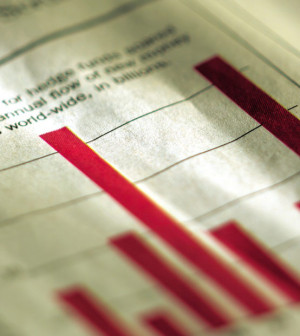 Here are some of the latest health and medical news developments, compiled by the editors of HealthDay:
Dogs Regain Ability to Walk After Nose Cell Transplant: Study
Paralyzed dogs regained the use of their hind legs after they received injections of cells grown from the lining of their nose, U.K. researchers say.
They're cautiously optimistic that the approach could be used to restore movement in people with spinal cord injuries, BBC News reported.
The Cambridge University team took olfactory ensheathing cells from the lining of the noses of 23 pet dogs with spinal injuries that prevented them from using their hind legs. The cells were grown and expanded for several weeks in the laboratory and then injected into the dogs' spinal injury sites.
Many of the dogs showed significant improvement and were able to walk on a treadmill with the help of a harness. Eleven other paralyzed dogs that were injected with a neutral fluid showed no improvement, BBC News reported.
The study, published in the journal Brain, is the first to test this type of transplant in "real-life" injuries, rather than in laboratory animals.
"Our findings are extremely exciting because they show for the first time that transplanting these types of cell into a severely damaged spinal cord can bring about significant improvement," said study co-author Professor Robin Franklin, BBC News reported.
"We're confident that the technique might be able to restore at least a small amount of movement in human patients with spinal cord injuries but that's a long way from saying they might be able to regain all lost function," Franklin added.
—–
Red Bull Cited in Injury Reports: FDA
The energy drink Red Bull was mentioned in 21 injury reports in the United States since 2004, including hospitalizations for heart problems and vomiting, according to Food and Drug Administration documents.
The agency posted the reports on its website Friday, just days after the company that makes Red Bull said it was unaware of any such cases, The New York Times reported.
Even if a product is cited in a report of an injury or death, it does not mean the product caused it or contributed to the event.
On Saturday, Red Bull repeated that it was not aware of any injury filings to the FDA that mentioned its energy drink. The company has said its beverages are safe.
In recent weeks, the FDA has confirmed or released 18 reports involving deaths and more than 150 others involving injuries that mentioned one of the four top-selling energy drinks: Red Bull, Monster Energy, Rockstar and 5-Hour Energy, The Times reported.
Like the maker of Red Bull, the manufacturers of the other three popular energy drinks say their products are safe and did not cause any of the injuries or deaths reported to the FDA.
However, a federal report released last year found that more than 13,000 emergency room visits in 2009 mentioned an energy drink as a possible cause, The Times reported.
—–
​