Health Highlights: Nov. 19, 2012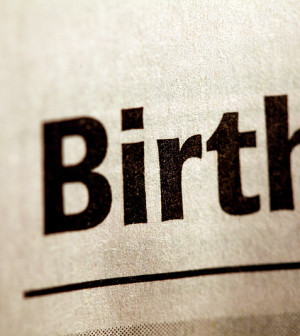 Here are some of the latest health and medical news developments, compiled by the editors of HealthDay:
Red Bull Cited in Injury Reports: FDA
The energy drink Red Bull was mentioned in 21 injury reports in the United States since 2004, including hospitalizations for heart problems and vomiting, according to Food and Drug Administration documents.
The agency posted the reports on its website Friday, just days after the company that makes Red Bull said it was unaware of any such cases, The New York Times reported.
Even if a product is cited in a report of an injury or death, it does not mean the product caused it or contributed to the event.
On Saturday, Red Bull repeated that it was not aware of any injury filings to the FDA that mentioned its energy drink. The company has said its beverages are safe.
In recent weeks, the FDA has confirmed or released 18 reports involving deaths and more than 150 others involving injuries that mentioned one of the four top-selling energy drinks: Red Bull, Monster Energy, Rockstar and 5-Hour Energy, The Times reported.
Like the maker of Red Bull, the manufacturers of the other three popular energy drinks say their products are safe and did not cause any of the injuries or deaths reported to the FDA.
However, a federal report released last year found that more than 13,000 emergency room visits in 2009 mentioned an energy drink as a possible cause, The Times reported.
—–
Company Knowingly Shipped Tainted Nut Products: FDA
A New Mexico company linked to a recent nationwide salmonella outbreak knowingly shipped tainted peanut butter and almond butter after company tests showed that the products were contaminated, according to the U.S. Food and Drug Administration.
The salmonella outbreak caused 41 illnesses in 20 states in September and led Sunland Inc. to recall hundreds of nut and nut butter products made since 2010.
FDA documents released last week showed that repeated agency inspections found problems at the Sunland plant since 2007. However, government officials did not release the inspection results or take action until after the salmonella outbreak began, CBS News/Associated Press reported.
An FDA inspection of the plant in September and October found 28 different samples of salmonella in the plant. The agency also noted improper handling of products, unclean equipment and uncovered trailers of peanuts outside that plant that were exposed to birds and rain.
Between June 2009 and August 2012, tests conducted by Sunland found that portions of 11 lots, or daily production runs, tested positive for salmonella but were still shipped to customers, according to the FDA, CBS News/AP reported.
"Equally important, five product samples collected and analyzed by FDA from Sunland Inc. showed the presence of salmonella, but had not been identified as containing salmonella by Sunland Inc.'s internal testing," the FDA said.
Company officials said they never knowingly shipped contaminated products.
"At no time in its twenty-four year history has Sunland, Inc. released for distribution any products that it knew to be potentially contaminated with harmful microorganisms," Sunland president and CEO Jimmie Shearer said in a statement on the company's website, CBS News/AP reported. "In every instance where test results indicated the presence of a contaminant, the implicated product was destroyed and not released for distribution."
​