Health Highlights: Nov. 17, 2009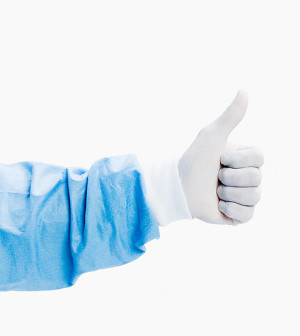 Here are some of the latest health and medical news developments, compiled by editors of HealthDay:
Microsoft Co-Founder Diagnosed With Lymphoma
Microsoft co-founder Paul Allen, 56, has been diagnosed with non-Hodgkin's lymphoma, according to an email sent by his sister to employees of Allen's investment company, Vulcan.
"Paul is feeling O.K. and remains upbeat," Jody Allen, Vulcan's chief executive, wrote in the message, The New York Times reported. "He continues to work and he has no plans to change his role at Vulcan. His health comes first, though, and we'll be sure that nothing intrudes on that."
The diagnosis of diffuse large B-cell lymphoma was made this month. It's a relatively common form of lymphoma.
In 1983, Paul Allen was diagnosed with Hodgkin's disease and left Microsoft to undergo radiation therapy and a bone marrow transplant. He never returned to day-to-day operations at Microsoft, but his stock in the company made him the 17th richest man in the United States, The Times reported.
—–
Ketamine Affects Memory: Study
Regular use of the drug ketamine can cause memory problems, say English researchers who conducted memory and psychological tests on 120 users and non-users.
Those who frequently used the drug — dubbed Special K — performed significantly worse when asked to recall names, conversations and patterns. Performance on the tests was even worse when the University College London researchers conducted a follow-up a year later, BBC News reported.
The study appears in the journal Addiction.
Ketamine, which is popular among club goers, acts as a stimulant and induces hallucinations. Previous studies have suggested the drug could cause bladder and kidney damage, BBC News reported.
Lead researcher Dr. Celia Morgan said "many young people who use this drug may be largely unaware of its damaging properties and its potential for addiction. We need to ensure that users are informed of the potentially negative consequences of heavy ketamine use."
—–
Critics Question Drug Price Increases
The wholesale prices of brand-name prescription drugs in the United States increased by about 9 percent in the last year, a sharp contrast to the 1.3 percent decrease in the Consumer Price Index.
Critics say drug companies are trying to establish a higher base price before Congress passes legislation to slow drug spending, but drug makers say they have valid business reasons for the price increases, The New York Times reported.
With the increases, the average yearly cost for a brand-name prescription drug taken daily has increased by about $200 to more than $2,000, according to Stephen W. Schondelmeyer, a professor of pharmaceutical economics at the University of Minnesota.
"When we have major legislation anticipated, we see a run-up in price increases," he told The Times.
Drug companies claim the price increases are necessary to maintain the profits they need to invest in research and development of new drugs.
"Price adjustments for our products have no connection to health care reform," Merck spokesman Ron Rogers told The Times.
—–
Brain Scans Detect Hypnosis Effects
The effects of hypnosis can be seen on brain scans, say English researchers.
They found that hypnotized volunteers had decreased activity in the parts of the brain associated with daydreaming or allowing the mind to wander. But the same effect wasn't seen in people who weren't susceptible to being hypnotized, BBC News reported.
"This shows that the changes were due to hypnosis and not just simple relaxation. Our study shows hypnosis is real," said study leader Dr William McGeown, a lecturer in the department of psychology at Hull University.
The study appears in the journal Consciousness and Cognition.
The findings show that hypnosis can work by "priming" a person to respond more effectively to suggestions but does not prove that people being hypnotized are in an actual "trance," Dr. Michael Heap, a clinical forensic psychologist in Sheffield, told BBC News.
—–
Little Impact So Far From Electronic Medical Records: Study
Electronic health records have done little so far to improve the cost and quality of patient care, say U.S. researchers who compared 3,000 hospitals at various stages in the adoption of computerized health records.
"The way electronic medical records are used now has not yet had a real impact on the quality or cost of health care," said study leader Dr. Ashish K. Jha, an assistant professor at the Harvard School of Public Health, The New York Times reported.
The findings were to be presented Monday at a conference in Boston.
It's believed that widespread use of electronic medical records instead of paper records will improve health care and could save the U.S. health care system as much as $100 billion a year, The Times reported.
The findings of this study aren't surprising because only a few hospitals are using the full capabilities of computerized health records, said Dr. Karen Bell, senior vice president for health information technology services at the nonprofit group Masspro.
"There will be no clear answers on the overall payoff from the wider use of electronic health records until we get further along, five years or more," Bell told The Times. "But that doesn't mean we shouldn't go forward."
​