Health Highlights: Nov. 15, 2010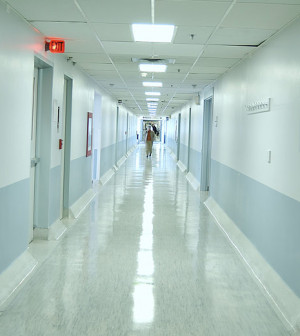 Here are some of the latest health and medical news developments, compiled by the editors of HealthDay:
FDA Approves New Breast Cancer Drug
A new drug for treatment of metastatic breast cancer patients who have undergone at least two prior chemotherapy regimens has been approved by the U.S. Food and Drug Administration.
The approval of Eisai Co.'s Halaven was based on a study of 762 patients who received either Halaven or a different single-agent therapy selected by their oncologist. The average length of time between the start of treatment and death was 13.1 months for the Halaven group and 10.6 months for the other patients, Dow Jones Newswires reported.
Common side effects experienced by patients taking Halaven included anemia, a decrease in infection-fighting white blood cells, fatigue, hair loss, nerve damage and nausea.
In August, the FDA extended the drug's review to get further information about chemistry and other questions related to the "complex" manufacturing process, Dow Jones reported.
"There are limited treatment options for women with aggressive forms of late-stage breast cancer who have already received other therapies," Dr. Richard Pazdur, director of the Office of Oncology Drug Products in the FDA's Center for Drug Evaluation and Research, said in an agency news release. "Halaven shows a clear survival benefit and is an important new option for women."
—–
FDA Announces External Defibrillator Safety Program
A new program to help companies design safer, more effective external defibrillators was announced Monday by the U.S. Food and Drug Administration.
The devices deliver an electrical shock to restart a stopped heart. Until a few years ago, defibrillators were limited to hospitals. But easy-to-use versions are now available in many public places, such as airports and office buildings.
While external defibrillators can save lives, there have been more than 28,000 reports of devices failing over the last five years, says the FDA. In addition, device makers have issued 68 recalls involving hundreds of thousands of units, the Washington Post reported.
The FDA took a close look at the issue and concluded that many device failures could be prevented by improving design and manufacturing practices.
"These devices play an important role in health care," said the FDA's Dr. Jeffrey Shuren in an agency news release. "The purpose of our initiative is to improve these technologies so we can save more lives."
The new program will be launched with a public meeting Dec. 15 and Dec. 16 at FDA headquarters. Company representatives and others will discuss how to improve external defibrillators, the Post reported.
The FDA is also working with the emergency medicine department at the University of Colorado to find ways to make it easier for people to use external defibrillators more effectively, the Post said.
—–
Cholera Death Toll Rising in Haiti
The death toll and the number of hospitalizations in Haiti's cholera epidemic continue to rise.
As of Friday, there had been 917 deaths and more than 14,600 hospitalizations, up from the 724 deaths and 11,125 hospitalizations a few days earlier, according to the Ministry of Health, The New York Times reported.
Cholera has been found in six of Haiti's ten provinces, called departments. The situation is most serious in Artibonite, where the epidemic began. The area has accounted for two-thirds of the nation's cholera deaths.
Experts warn that the epidemic has not peaked and will likely worsen and spread to other regions. As many as 270,000 people may be affected by the disease in coming years, according to United Nations health officials, The Times reported.
—–
Big Tobacco Tries to Intimidate Developing Nations: Expert
Giant tobacco companies are using legal action, lobbying and marketing campaigns to fight tighter restrictions on cigarette marketing in developing nations.
For example, Philip Morris International this year sued the government of Uruguay, alleging that its tobacco regulations were excessive. The company is seeking unspecified damages for lost profits, The New York Times reported.
"Theyre using litigation to threaten low- and middle-income countries," said Dr. Douglas Bettcher, head of the W.H.O.s Tobacco Free Initiative.
Tobacco companies have intensified their efforts in advance of this week's meeting in Uruguay of public health officials from 171 countries who plan to develop guidelines to enforce a worldwide anti-smoking treaty, The Times reported.
—–
Smoked Turkey Breast Products Recalled
Possible contamination with Listera monocytogenes has led to a U.S.-wide recall of about 2,609 pounds of fully cooked, ready-to-eat smoked turkey breast products sold by New Braunfels Smokehouse of Texas.
The bacteria can cause serious and possibly fatal infections in the elderly, young children, and people with weakened immune systems, the Associated Press reported.
The recalled products, produced Aug. 4, include:
4- to 6-pound packages of New Braunfels Honey-Glazed Spiral Sliced Smokehouse Hickory Smoked Boneless Breast of Turkey with package code 2180.
4- to 6-pound whole breast packages of Stegall Spiral Sliced Hickory Smoked Turkey Breast with package code 2180 or 2210.
4- to 6-pound whole breast packages of Stegall Boneless Hickory Smoked Turkey Breast with package code 2210.
1-pound packages of New Braunfels Smokehouse Sliced Smoked Turkey with package code 2210 on the label.
For more information, consumers can contact the company at 800-537-6932, the AP reported.
​